Use this free to print helpful homeschool attendance page to keep track of your studies and where you and your students are at to stay up to date.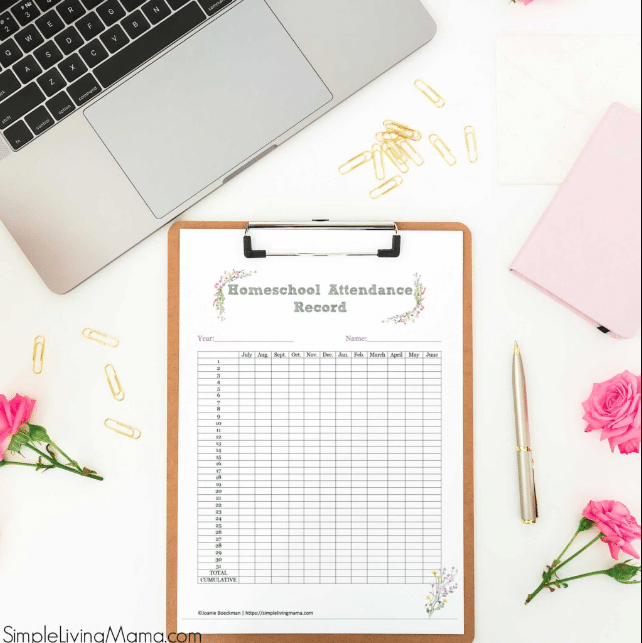 In this one homeschool attendance sheet page you have all the school months from July to June, the year, the total completed days counted for, and the name of the student. Simply check off the completed days using a marker or even fun stickers of your choosing.
With homeschooling, especially if you're new to it, it's easy to miss days and fall behind but using this free to print homeschool attendance sheet will honestly show you just how on track or far behind you are on schedule with schooling with skip days.
Homeschooling allows and provides a unique sense of flexibility for families to do school on their time but it's important to not lose track of time, this free to print and easy to download and use attendance sheet allows you to see exactly where you are at in terms of progress or lack there of in the school year. You can print out multiple sheets to have one sheet for each student if you're homeschooling more than one at a time.
Check out these links below for more free printable organizing pages for help.
The following two tabs change content below.
Latest posts by Isa Fernandez (see all)