Because homeschoolers can make their own schedules, we may or may not take time off for snow days!
Even if you choose to do school on snow days, it can still be a learning-rich, educational day.  You could even have a week of "Snow School" if you so choose!
Learn everything there is to know about the winter season and snow in a fun, hands-on way.
Here are many ideas to get your started!  You'll find book suggestions, video ideas, science activities, hands-on fun, and more!
Note: This post contains my referral link which helps support the work of this site. Here's my full disclosure policy.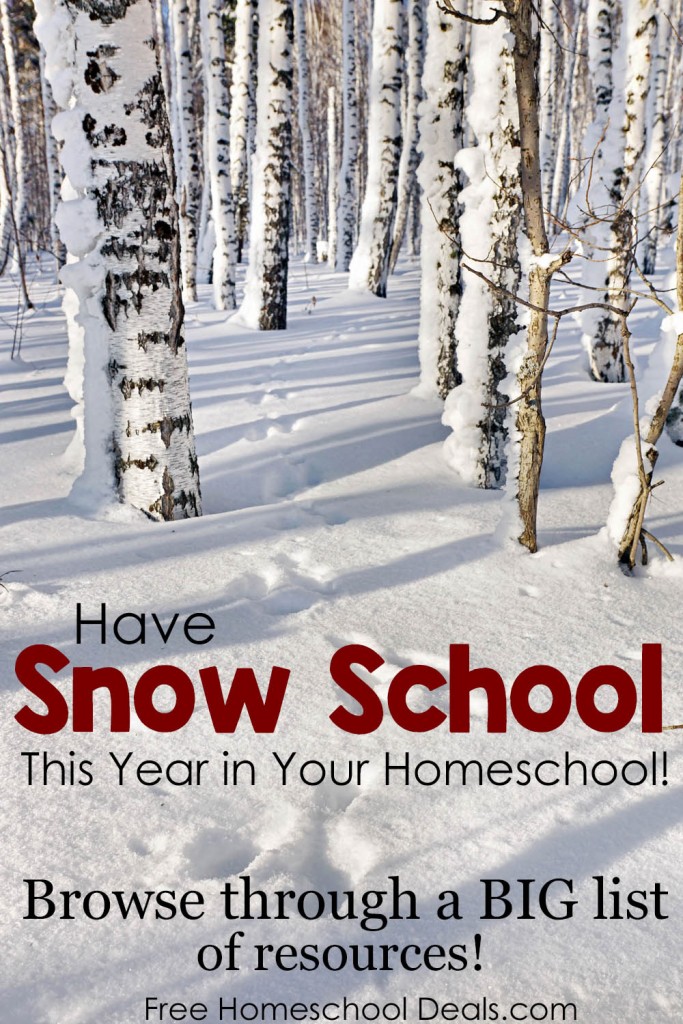 Snow Science
If you'd like to do your own Teacher/Mom reading to prepare for Snow School, start with this article on The Science of the Snowflake.  Figure 4 in the post is especially fascinating!
The information in this free Winter Unit Study is phenomenal!  It includes studying trees in winter, nature study, winter animals, and includes a lap book to download.  PLUS Notebooking Pages!
Learn how to classify snowflakes according to their shape.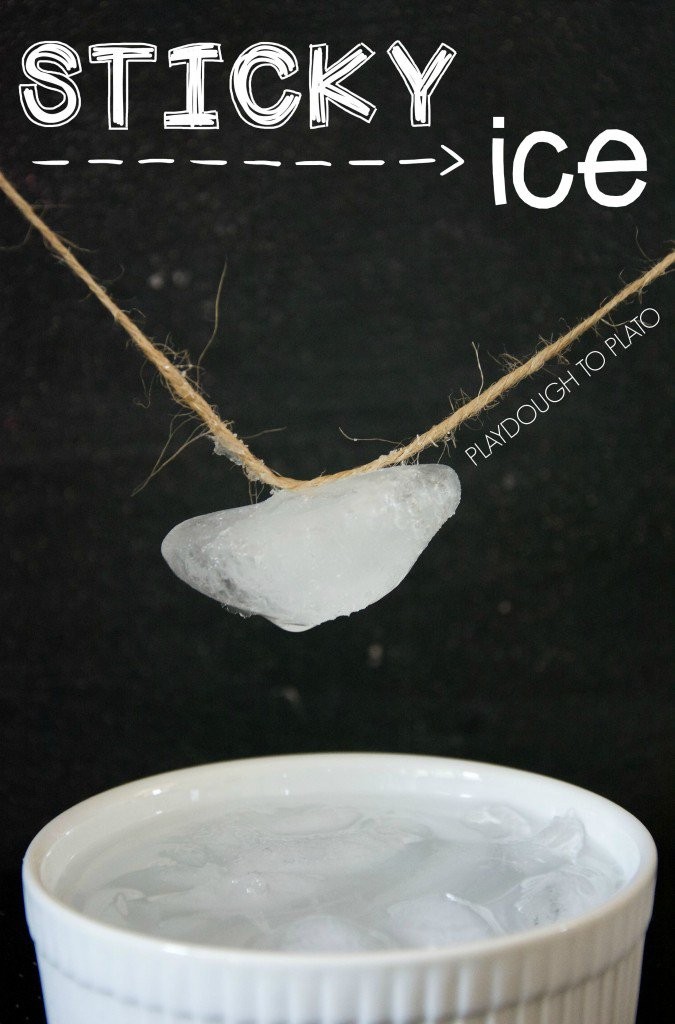 Learn about the Life Cycle of a Snowflake with this printable booklet!  Also includes a vocabulary page and snow writing pages.
Permanently save snowflakes using this method, and you can also make a snow gauge with these easy directions.
Learn about the 3 states of matter with a snowman.
Practice predicting and observing with snow.
Study the density of water, ice, and snow.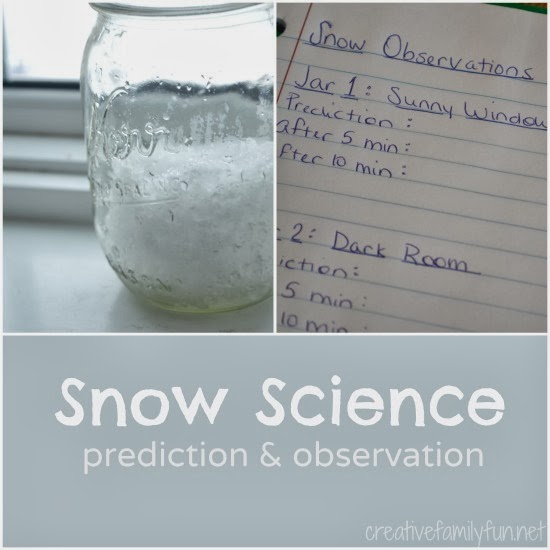 Did you know that ice is sticky?  Do this experiment with your kids and see the effect of salt!
3 Snow Science Experiments: Conservation of Mass with Snowballs, Engineer a Better "Ice Melt", and Make Homemade Ice Cream!
Make frost on the outside of a can and discuss why that happens.
What else can make ice melt besides warmer temperatures? Move wire through ice and find out!
Learn about Newton's Laws of Motion with sledding.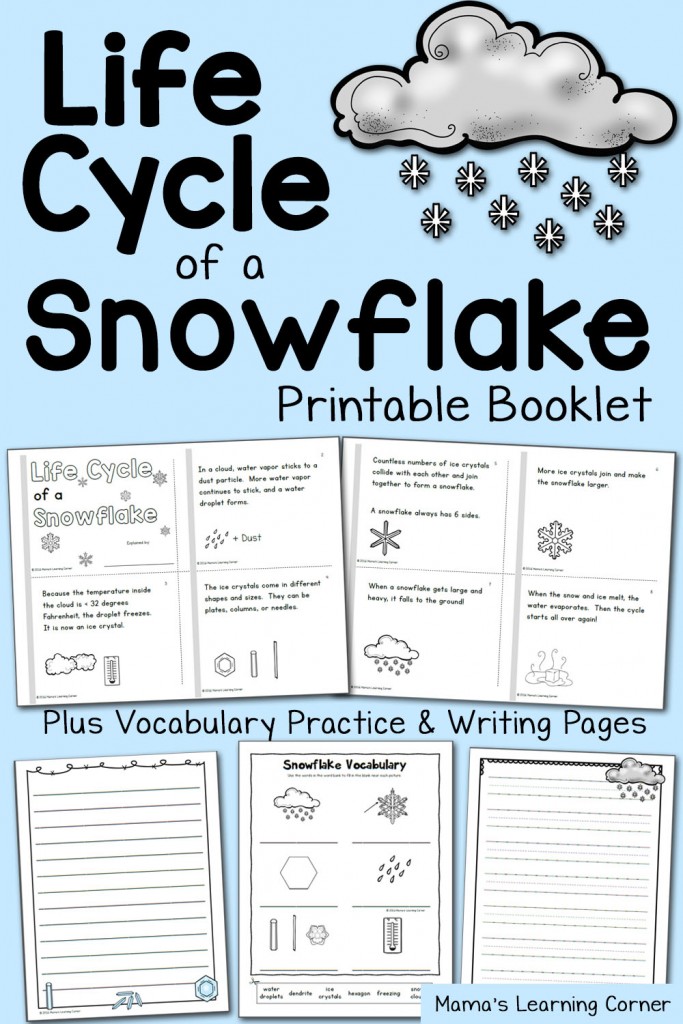 Having a cup of hot chocolate after playing in the snow? Find out how and why cocoa powder becomes hot chocolate.
Make your own crystal snowflake.
Conduct a measuring snow experiment.  How does it compare to measuring rain?
Use this printable to talk about the winter water cycle with your young ones.
See what happens when you freeze bubbles!
Read about animals who live in snow and ice all year round.  How do they survive snowy conditions every day of the year?
Snow Crafts and Activities
Make an accurate 6-sided paper snowflake.
Spend an afternoon making gorgeous (huge!) 3-D snowflakes!
Talk about symmetry and hexagons while you create this math-inspired snowflake craft.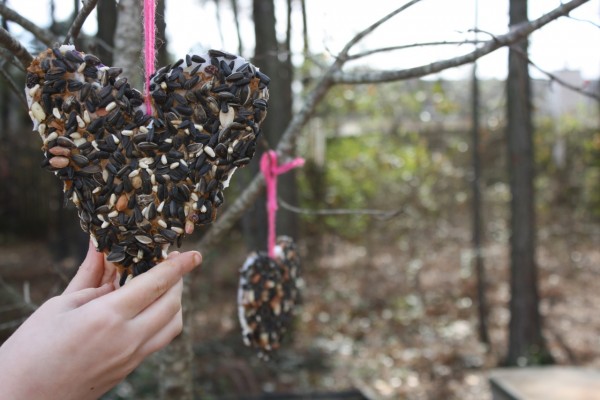 Help the birds this winter with this simple heart-shaped bird feeder.
Go on a nature walk with these Winter I Spy Cards!
Make a weather forecast craft.  Today's forecast would point to 'snowy', of course!
Find at least one activity in this list of 30 snowflake crafts!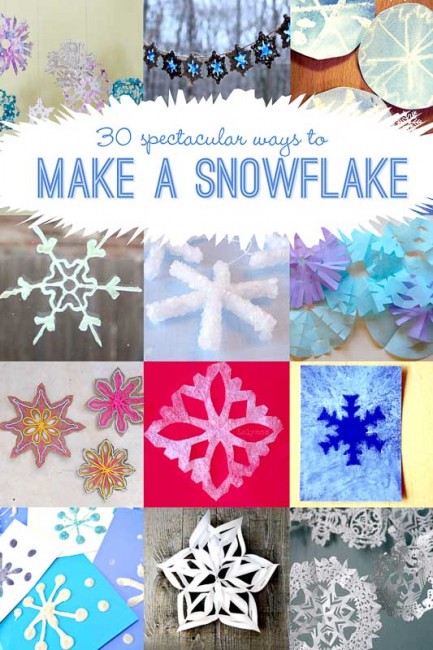 While I doubt many of us live in a place where you could actually build an igloo, the directions and illustrations are interesting!
Or you can build an igloo from sugar cubes.
Incorporate art into your snow school with Chalk Pastels!  Find step-by-step tutorials for drawing snowflakes, cardinals in snow, or a snowman!
Help your young learners understand why a polar bear's white color is so important in the snow.
Winter Themed Literature Units
Download The Mitten lapbook. (a great Before FIAR title!) or have fun with The Mitten printable activities.
You can also download Katy and the Big Snow lapbook.
Browse through several neat activities that go with The Snowy Day. or print a few The Snow Day activities to work on after reading the book.
A New Coat for Anna lapbook would be fun!
Print out a set of activities to go with the book Bear Snores On.
Other Snow School Ideas
Memorize Robert Frost's Stopping By Woods on a Snowy Evening with your children.  Use the poem as copywork for the week and design A Snowy Evening chalk pastel.
If you live in a super snowy area, you can start keeping a snow journal.
The National Snow & Ice Data Center can answer all of your questions!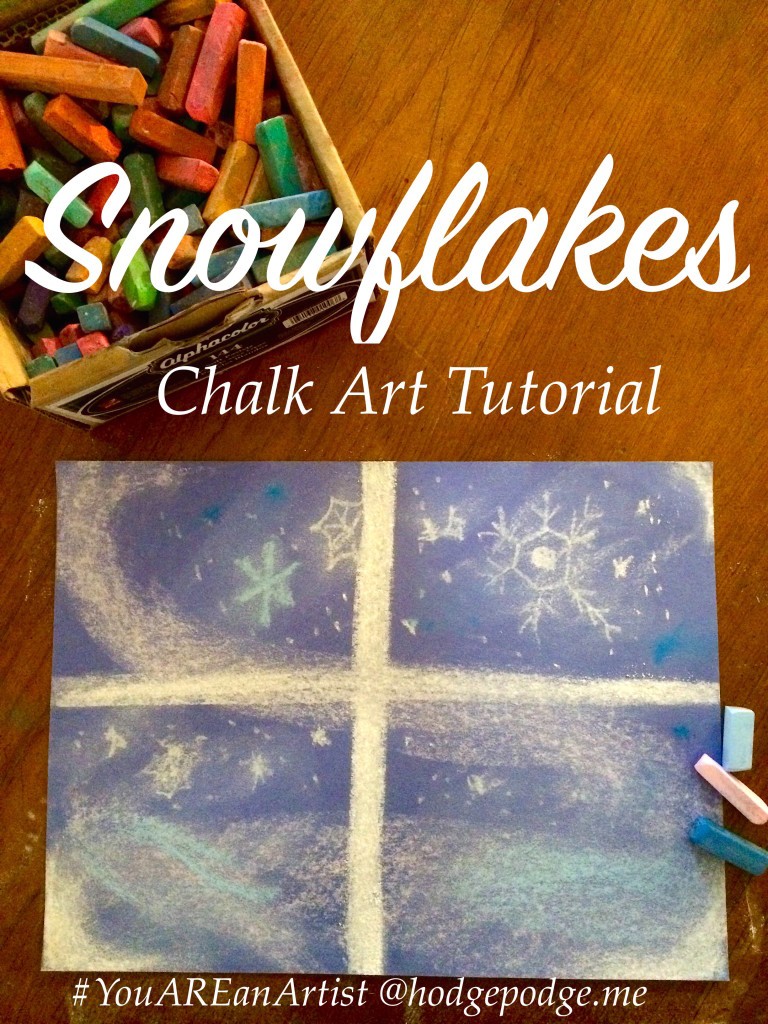 What exactly is a blizzard?  Find out here.
It's snowing angles! Browse through several neat ideas to teach your children angles using snowflakes.
Download an enormous free winter packet, including math and reading activities.
Practice addition facts with toasty marshmallow math!
Find an enormous amount of winter themed ideas for your preschoolers! Dramatic play, counting, patterns, art, fine motor practice, and more.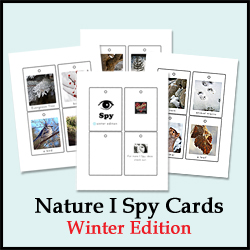 Download a winter printables packet for children, ages 2 to 7.
Have the kids help make a batch of snow cream!
Browse through the official site of Snowflake Bentley.
This is so fun!  Make your own digital snowflake!  You can even save them and email them to family and friends. (You must have Flash enabled to use this.)
Books About Snow and Winter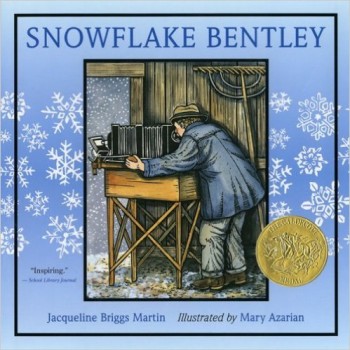 Snowflake Bentley by Jacqueline Briggs Martin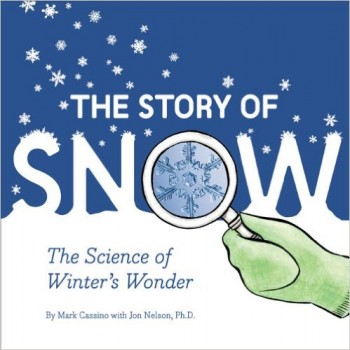 The Story of Snow by Mark Cassino
Animals in Winter by Henrieta Bancroft and Richard G. Can Gelder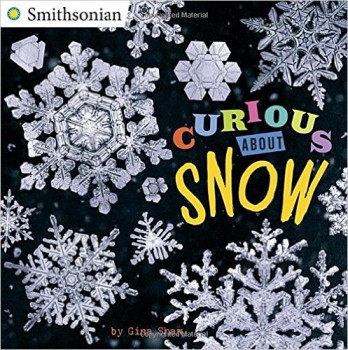 Curious About Snow by Gina Shaw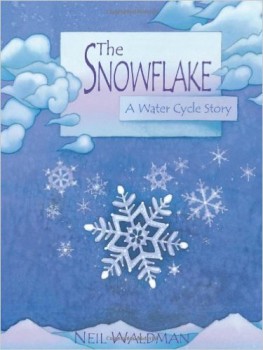 The Snowflake: A Water Cycle Story by Neil Waldman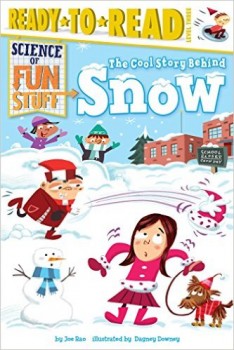 The Cool Story Behind Snow by Joe Rao
It's Snowing! by Gail Gibbons
Videos for Snow School
As with all videos, please use parental discretion with videos and comments from viewers.
Watch this neat take on snowflakes and symmetry.
Short video on the chemistry of snowflakes and how they develop.
Very neat video of a physicist who studies snowflakes – how he collects snowflakes, why they're all different, the equipment he uses, and more.
Watch a snowflake grow in slow motion – so neat!
A kid-friendly look at how snowflakes form.  Discusses snow crystals vs. snow flakes, types of crystals (plates, dendrites, columns), and more.
Watch a documentary on Wilson Bentley, The Snowflake Man.
Draw a snowflake with these step-by-step instructions.
Make a snowflake charm with your rainbow loom!
What ideas do YOU have for Snow School?
Make sure you don't miss the Ultimate List of Snowman Homeschool Resources!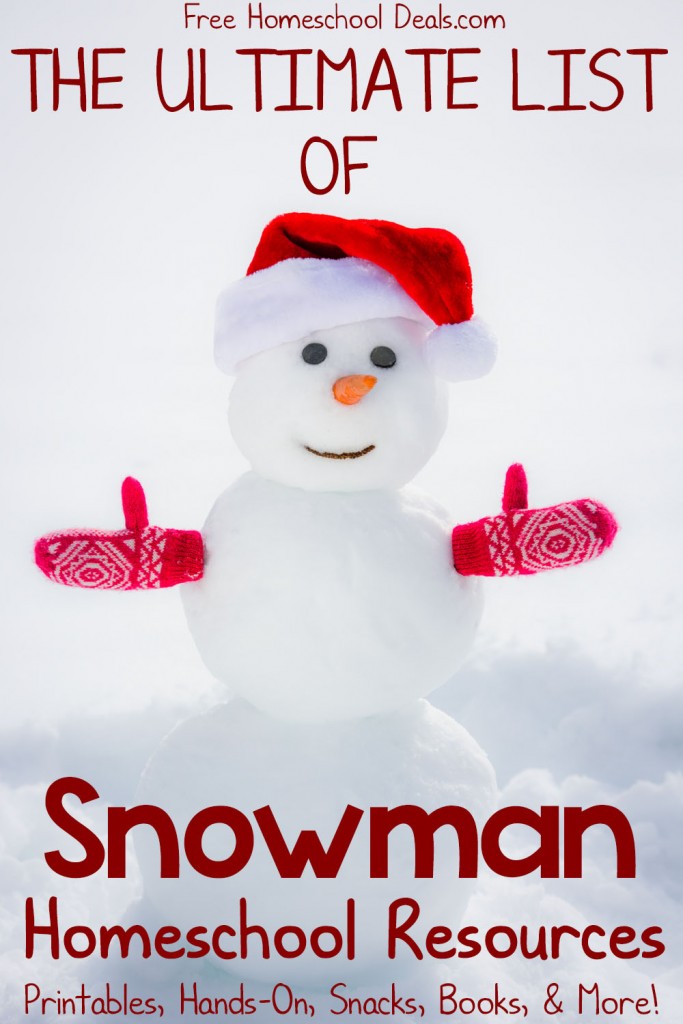 → Here is a growing selection of Free Themed Homeschool Unit Study Resources!
The following two tabs change content below.
We are here to help families afford the homeschool life by providing the BEST homeschool freebies, deals, resources we can find & encouragement as we walk this journey together!
Latest posts by Free Homeschool Deals (see all)