For Groundhog Day this year you can celebrate with these awesome fun and free Groundhog Day themed printable worksheets for your kids.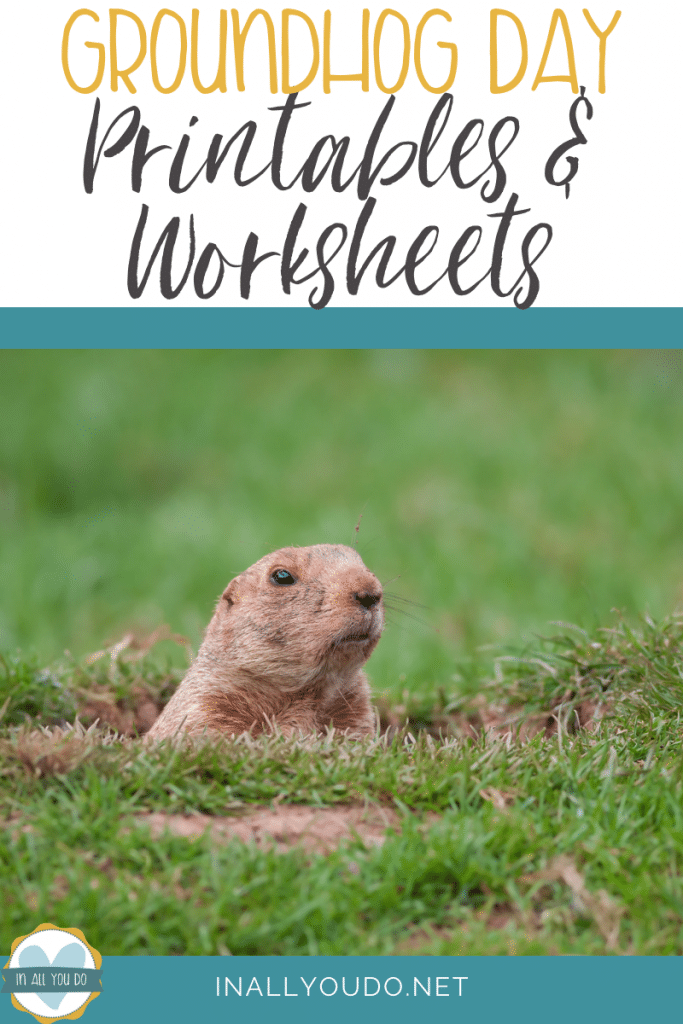 Groundhog Day is coming up on February 2nd, you can celebrate at home or in class with these free printable worksheets for your students of multiple ages to be able to enjoy.
The legend that goes on in the United States implies that on Groundhog Day if a groundhog sees his shadow then we should all prepare for six more weeks of winter. If the groundhog doesn't see his shadow then that means that we should expect an early spring to come.
Learn about the first official Groundhog Day that started in 1887 in Pennsylvania and has Christian and German backgrounds. At first the animal for Groundhog Day was actually a hedgehog, not a groundhog.
Check out this post for a ton of great different free Groundhog Day themed activity ideas for all of your students to be able to enjoy having fun while learning at the same time. Make sure to have your lead pencils and colored crayons ready for all of the writing and coloring on the worksheets.
These Groundhog Day worksheets are free to print and perfect to use for your kids at home or in class.
Check out these links below for more free printable worksheets.
The following two tabs change content below.
Latest posts by Isa Fernandez (see all)