Have fun with this word search you and your kids can enjoy during the coming weeks of the exciting holiday!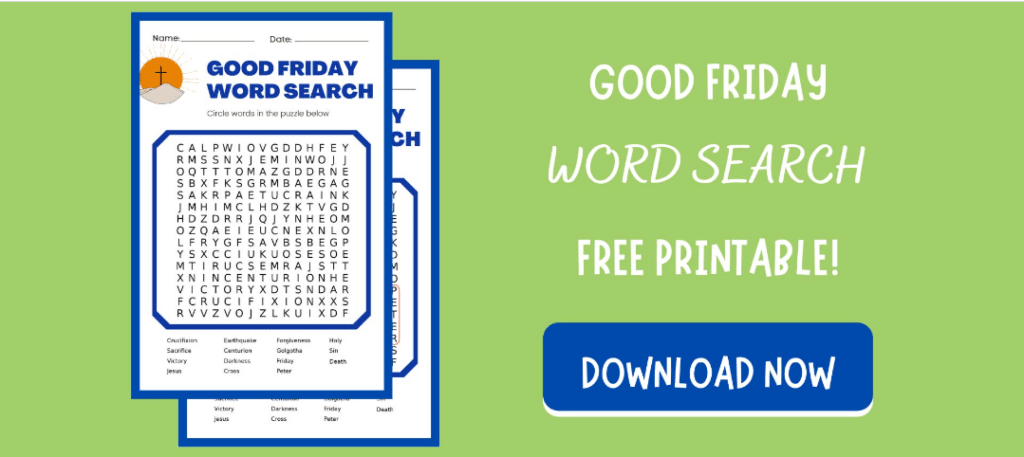 This awesome free word search focuses on the important day of Good Friday. It is a good way to prep kids for the upcoming Easter holiday and for them to learn a lot about what these days actually represent.
There are many words for you to teach them and this can help with vocabulary, it can help with their spelling, and it is also a good blueprint for all the details revolving Good Friday. This can be a great way to get them thinking about the holiday and build excitement.
This word search is good for kids to fill out after having a lesson on the history of this special day or just to use as an activity for fun! It is important for kids to apply knowledge to the words they uncover in this word search.
You can get yourself a copy for free to download. All that is needed is a printer and your kids could enjoy this word search. It is perfect for any school setting or for use at home or any homeschool setting as well. Implement this into your lesson plans today using the link below!
Check out these links below for more printables!
The following two tabs change content below.
Latest posts by Isa Fernandez (see all)