These free printable goal setting worksheets are an excellent tool for your students of many ages to be able to use for keeping track of their goals and where they are in relation to completing those goals.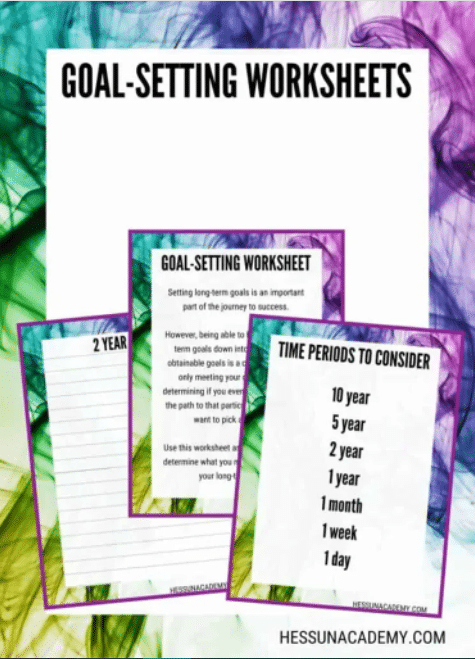 Included with this wonderful free pack of goal setting worksheets are helpful pages with explanations and advice for setting good and long term life goals.
There are also pages with different examples of lengths of time that you can set goals for in the future. Enjoy plenty of blank lined paper space for your students to take notes and write down exactly what their goals are for their future.
Once you put your goals down on paper it declutters keeping it all in your head. You get to see it on paper and easier keep track of your progress. This is helpful for kids of all ages, adults too, and all types of different goals whether they be big or small.
Make sure that while your kids are meeting their goals on the worksheets it is still important for the parents and teachers to show lots of encouragement to help your children have the self confidence that it takes with trying to reach goals.
Check out these links below for more free printable activity pages.
CLICK HERE for hundreds of free homeschool printables
Be sure to follow the Free Homeschool Printables and Worksheets board on Pinterest.
The following two tabs change content below.
Latest posts by Isa Fernandez (see all)