This is a crazy and panicked time with COVID-19 causing indefinite business and school closures practically everywhere. So, even if you're not a homeschooling parent, you might be finding yourself having to support and to assist in your child's education. The schools will most likely provide online learning and other resources, but to assist you even further, we've compiled a GIANT List of Online Homeschool Resources to Use During School Closures!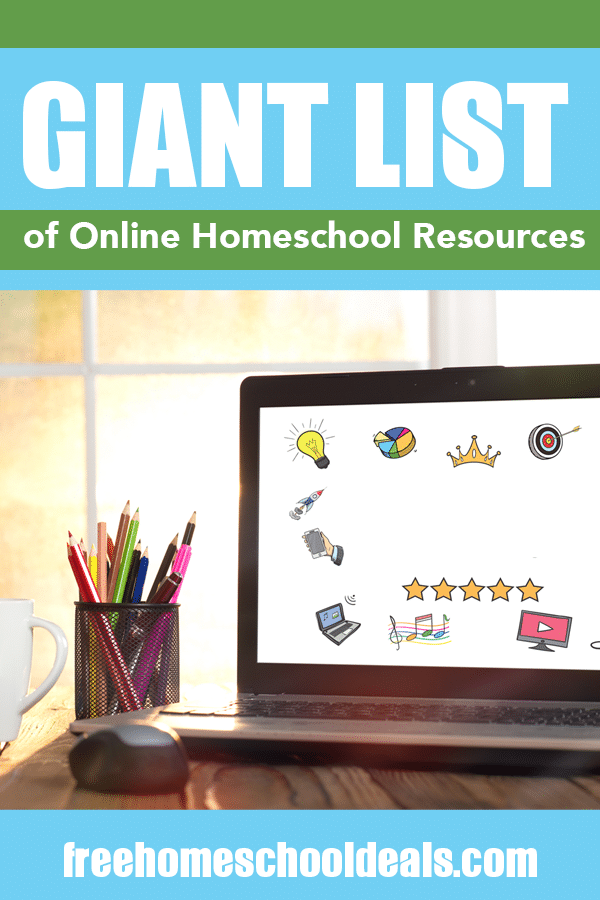 Websites and companies want to be there for you and your family during this time. You don't want your child to miss out on anything while they take a bit of a school break. Supplement their education with as many great resources as you can. There are so many amazing things out there that will help keep your child as up to date as possible and make their time at home efficient and effective! AND, they are free! We've organized the list by category to make it as easy and stress-free as possible to find just what you need.
Extra Information on COVID-19
Comprehensive Response to the Worldwide Coronavirus Outbreak – Discovery Ed
Math
Full Access to Mangahigh for Distance Learning Maths – Mangahigh
Math (and reading!) Games – Fun Brain
Online Math Practice and Assessment – Math Score: find skill practice and assessments here!
Fun Math at Home – Bedtime Math: Find tons of great hands-on math games and activities without the use of screens!
Geometry Activities and Resources – CanFigureIt Geometry: your middle or high schooler can practice proofs with this interactive resource!
Online Financial Literacy – Banzai!: teach the value of a dollar and money management with this free online program!
Science and Math Labs and Simulations – PHET Interactive Simulations
Science
FREE BrainPOP Access for Schools Closed – BrainPOP: great for science AND history!
Open-and-Go Lessons that Inspire Children to Love Science! – Mystery Science: grab a free membership while you still can!
The San Diego Zoo Website – San Diego Zoo: just for kids with amazing videos, activities, and games. Enjoy the tour!
Access Mars – Explore the surface of Mars on the Curiosity Rover!
Immerse Yourself in Canadian Farm and Food Tours – FarmFood 360: This site has 11 Virtual Tours of farms, both animals and food products!
Animal Games – Switch Zoo
High School Chemistry Topics and Articles – American Chemical Society
Science Activities That Can Be Used Without Internet – The Science Spot
Social studies
FREE Seterra Memberships – Seterra: a wonderful geography resource with quizzes, games, vocabulary, and more!
American History Curriculum for Elementary to High School – American Heritage Education Foundation: build your own history lessons or get ideas here!
Virtual Tour of the Louvre – Louvre Online Tours
13.8 Billion Years of History. Free. Online. Awesome. – Big History Project: Find loads of history lessons and online classes for preschoolers all the way to adults!
Learn about US Government with Ben Franklin! – Ben's Guide
Museum of the World Virtual Tour – The British Museum: learn about the Rosetta Stone, Egyptian mummies, and more!
Language arts
FREE Access to Age of Learning – Age of Learning: access to ABCMouse, Adventure Academy, and Reading IQ, but you will need to ask a school administrator to gain access! (great for pre-K up to middle school)
Seussville – Play reading games here!
Favorite Kids' Books Read by Famous People – Storyline Online
Grammar Practice in Free, Printable Short Stories – Classroom Cereal: These worksheets and activities are appropriate for middle schoolers.
Phonics and Dyslexia Printables for Learning to Read – Dog on a Log Books: find games, activities, flashcards and more for both phonics and reading!
Reading Comprehension that Works – ReadWorks: reading passages and reading lesson plans for grades K-12
Shurley English Program for K-8 – Shurley Instructional Materials
Online Paragraph Writing Tutorial – Paragraph Punch
Phys. ed., music, art
Indoor Activities for Busy Toddlers! – Busy Toddler
Online Music Experiments – Chrome Music Lab: Explore music and cross-curricular instruction on this fun website!
Movement and Mindfulness Activities – Go Noodle
Little Twisters Yoga & Emotional Wellness – Little Twisters: classes FREE for a limited time!
Music Theory Lesson – Music Theory: Create lessons and use online activities!
Play Instruments Online – Virtual Musical Instruments
Free Online Art Classes – SkillShare
Mo Williams Lunch Doodles – Youtube
Free Art Lessons – ArtyFactory
Online Art Classes for Kids – Kitchen Table Classroom
Free Art Lessons and Tutorials – The Virtual Instructor
Language learning
Learn Grammar in 7 different languages! – Conjuguemos
Chinese Learning Activities – Chalk Academy
Spanish Practice Resources – Campus Difusion
Choose from 22 Different Languages to Learn – Memrise
Learning support for struggling or gifted learners
Fix Learning Gaps – MobyMax: games, activities, and differentiated resources
The World's Smartest Flashcards – Brainscape
Ask Any Question! – Ask Dr. Universe: by Washington State University, your kids can ask any question they have about history, science, geography, plants, math, culture, and more!
Coding for Ages 4-10 – Kodable
Learn About Complex Math Topics – Numberphile: short, fun videos all about math!
Access 2500+ Online Courses from Top Institutions – EdX
450 Ivy League Online Courses – Free Code Camp
Resource roundups from other sites
50 Free Printables for When You're Stuck Indoors – Homeschool Printables for Free
TONS of Free Worksheets – 123 Homeschool 4 Me: Find worksheets from pre-K to high schoolers with worksheets on a variety of subjects!
List of Education Companies Offering Free Subscriptions Due to School Closings – Kids' Activities Blog
60+ Awesome Websites for Teaching and Learning Math – We Are Teachers
Free Reading and Spelling Resources – All About Learning: you can download 150+ more activities, ebooks, games, and more!
Other
FREE Kahoot! Access to Support Distance Learning – Kahoot: great for quizzes, games, and more!
Online Education Program from Pre-K to High School – Khan Academy
Starfall Education – Head to Starfall.com for a ton of games and activities from Kindergarten to grade 3! There are math, phonics, reading, and music resources!
90-Day FREE Use of Book Creator – Book Creator: great for online projects
Keep Distance Learning Going – Google for Education: free access to Hangouts Meet
FREE Access to Tynker Curriculum and Resources until May 2020 – Tynker
Listenwise Support for Schools – Listenwise: listen to free lessons for ELA, social studies, science, and more!
Play Games and Watch Videos with Favorite Show Characters! – PBSKids.org
Typing Practice – Typing.com
Join the Facebook Group: School Closures: Educator Temporary School Closure for Online Learning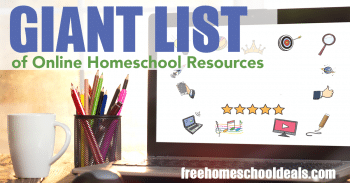 Do you know another company or website to add? Email amazingeducationalresources@gmail.com and they will be added to the list!
The following two tabs change content below.
Keri
Keri is a former elementary and middle school teacher who's worked overseas for 4 years. She loves to write and so decided to pursue her writing dream!