Enjoy this fun and free to print garden journal pages that can be fun for the whole family to do together either in the backyard or on a fun nature trail hike.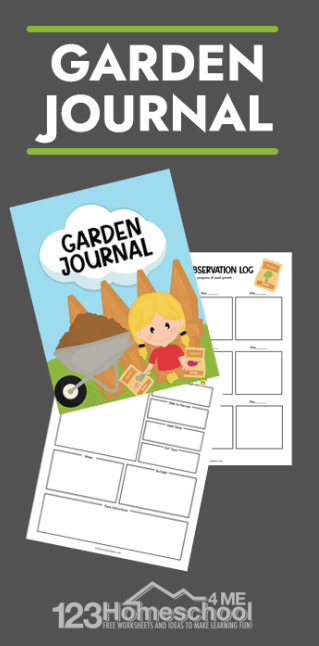 Check out this fun and free to print garden journal writing template for kids that includes sections such as seed observation log, plant profile, seed growth analysis, a fun coloring page and more that's all perfect for elementary through middle school grades.
This link also includes several different nature printable links to use for further expanding your research and for having even more fun outside with your students or family.
Consider this a fun and free opportunity to get your kids and whole family out of the house to enjoy some fresh air and sunlight no matter where you are or where you go it's good to appreciate the nature outside and remember to spend some time outside instead of couped up inside the home all day, especially during summertime.
You can fill out these pages as many times as you'd like to and put them in a nature notebook or binder of another kind and use any kind of pencils, crayons, or markers you'd like to use for note taking.
Check out these links below for more free printable nature journal recourses.
The following two tabs change content below.
Latest posts by Isa Fernandez (see all)