Right now, on Amazon, from August 16th-18th, you can get this FREE Workbook: Mathsbank KS2 Essentials: Decimals and Percentages is a detailed and wonderful tool to assist you in your homeschool math lessons!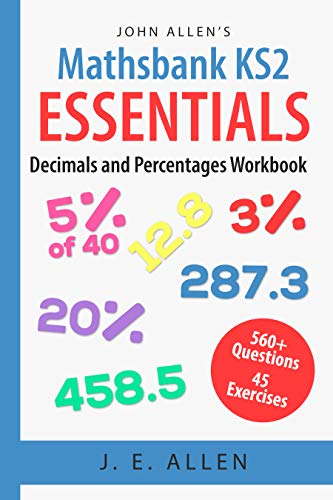 This is a kindle book, and it's written by John Allen, who is a retired headmaster with over 35 years of teaching experience. This amazing resource has over 560 questions with 45 exercises. It's perfect for homeschool parents who are looking for great math resources. Inside, you can find all the tools you need to work on decimals and percentages!
The following two tabs change content below.
Keri
Keri is a former elementary and middle school teacher who's worked overseas for 4 years. She loves to write and so decided to pursue her writing dream!