Phonics is always a tough (and not always interesting) subject to teach. But, if you have the right materials, you can get creative! Looking for a method to help your child remember their word families? Then, check out these FREE Word Family Bookmarks from 3 Dinosaurs!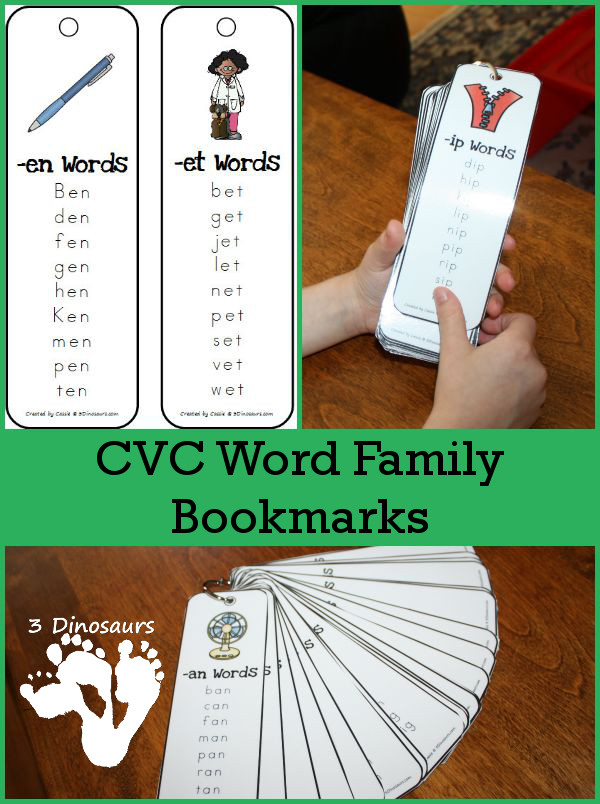 The bookmarks have a picture, the ending and several words with that same ending. The words are in a line and that makes it easy for kids to read. And, you can use them as helpful bookmarks! There are four bookmarks per page when you print.
For other similar resources, check out:
The following two tabs change content below.
Keri
Keri is a former elementary and middle school teacher who's worked overseas for 4 years. She loves to write and so decided to pursue her writing dream!