Is your student learning Spanish this year in school? Use these helpful free printable Spanish flash cards for learning a new language.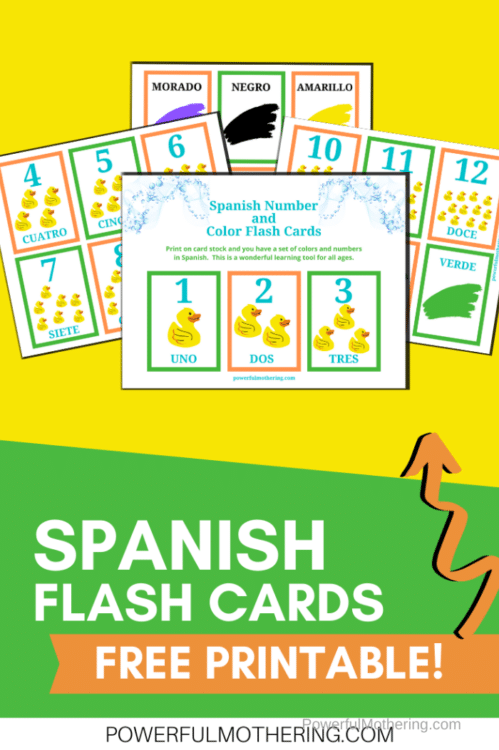 Learning a new language doesn't have to be intimidating. Using these free printable flash cards is a super helpful way for memorizing new information.
Use these Spanish flash cards as quick reference cards. Learning a whole new language is a lot to take in and hard to remember all at once, don't be afraid to check the flash cards for help.
Flash cards are great to use for any study subject. They are a great tool to have in hand when learning and memorizing a lot of new information at once.
These free Spanish printable flash cards include numbers one through twelve. Learn the Spanish words for the colors of the rainbow: red, orange, yellow, green, blue, and purple. Also learn the colors black, pink, and brown.
These Spanish flash cards are a great no preparation printable activity for kids. All you have to do is print out the flash cards and cut them out. Keep all of the flash cards together on a ring or in an envelope so that none of them go missing and you always have them available and within reach.
Looking for more free flash cards for school? Check these out!
The following two tabs change content below.
Latest posts by Isa Fernandez (see all)