Kids will love this fun and free parts of a turkey printable worksheet. Perfect for Thanksgiving and learning about turkeys.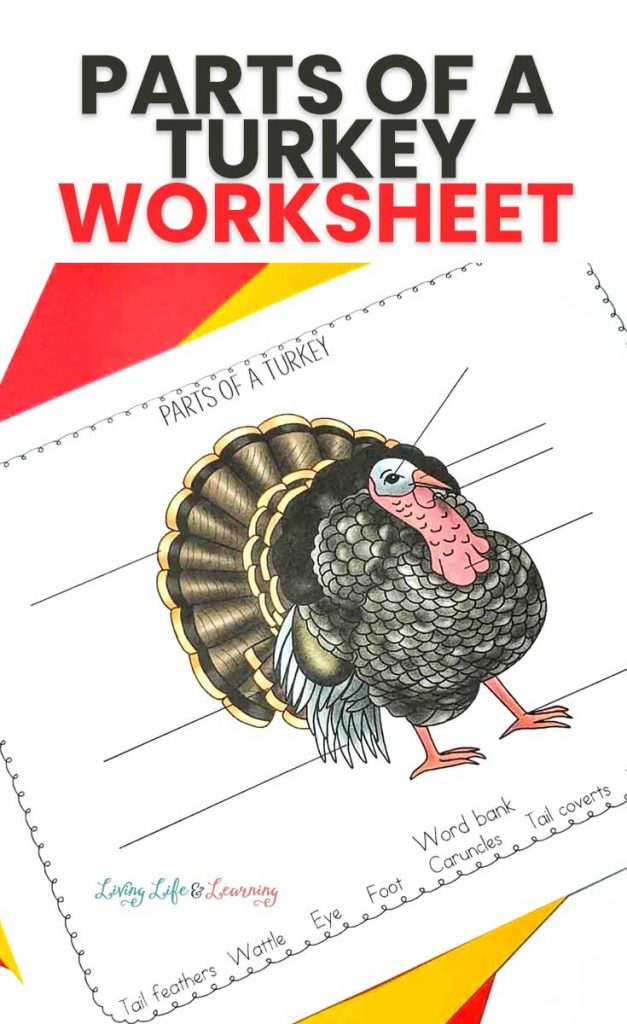 Kids will have fun while learning about the parts of a turkey with this free printable worksheet perfect for Thanksgiving time.
Use the words that are given in the word bank at the bottom of the page to fill in the blank spots. Using the words in the words bank, fill the blank spots in with the correct parts on the turkey.
The parts of the turkey that your students will learn with this free printable worksheet are: tail feathers, wattle, the eyes, fot, caruncles, tail coverts, wing feathers, and the beak.
This is a fun and free, no preparation activity printable worksheet for kids of all ages to enjoy. This free printable worksheet works perfectly for homeschooling or in a classroom of students.
Try to see if you can spot wild turkeys outside this time of the year depending on where you live. If you're not close to wild turkeys outside, a fun idea is to take a field trip to a zoo and see turkeys for yourself in real life. Help your students learn by seeing the animals in real life with their own eyes. Going to the zoo can be fun for the whole family to do together too.
Looking for more great free turkey activity worksheets? Check out these links below.
The following two tabs change content below.
Latest posts by Isa Fernandez (see all)