Free Online Homeschool Curriculum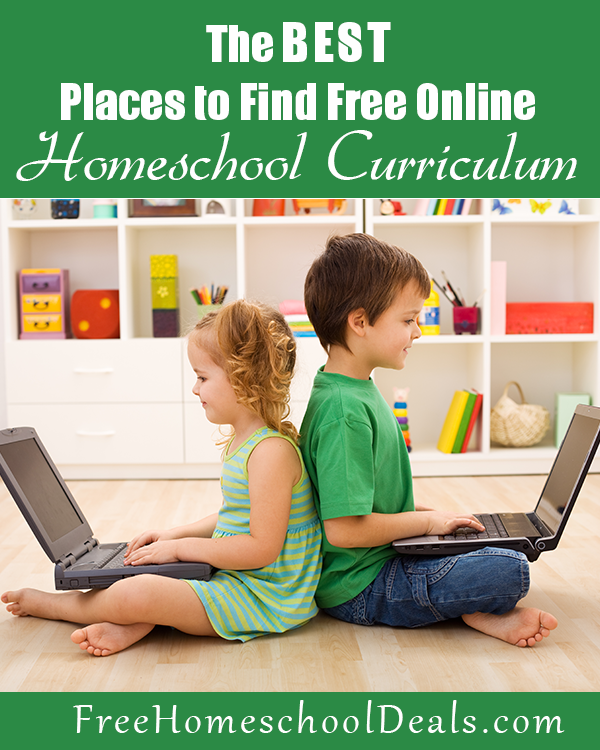 Part of the beauty of homeschooling is we can do what works best for our family. You may have a tight budget, no budget, a full homeschool budget for the next year already in a savings account, or somewhere in-between. My homeschool family has dabbled in a little bit of it all based on our family needs for each season.
You can use this list of Free Complete Online Homeschool Curriculum to use entirely for your homeschool year. Or you can pick and choose homeschooling resources offered in these online homeschool curriculums to supplement your homeschooling year.
I have not personally used every homeschool curriculum listed below. I've learned about many of these free online homeschool curriculum sites from FHD readers. If you have a favorite free homeschool curriculum that's not listed just leave the link in the comments below!
Free Online Homeschool Curriculum
Easy Peasy All-in-One Homeschool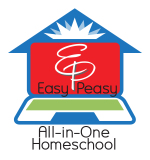 Easy Peasy All-in-One Homeschool is the free online homeschool curriculum that I hear about most from other homeschooling families. When I meet a family who is looking for a complete free curriculum that is already laid out for them, I refer them to Easy Peasy. Easy Peasy is a complete, online Christian homeschool curriculum that is designed and maintained by a fellow homeschool mom.
Easy Peasy All-in-One Homeschool is designed for grades PreK-8th.  There is now Easy Peasy All-in-One Highschool available as well.
From the site, "We exist to help families homeschool. We enable families to homeschool who thought they couldn't because of a lack of finances, a lack of time, or a lack of know-how." Here's the full How to Use page to get you started. Easy Peasy is also a 2015 Cathy Duffy Homeschool Pick!
Easy Peasy All-in-One Homeschool Video
Ambleside Online
Ambleside Online is a free homeschooling curriculum designed to be as close as possible to the curriculum that Charlotte Mason used in her own educational schools. The Ambleside Online homeschool curriculum uses as many free online books as possible, and there is no cost to use their homeschooling information or join the free forum.
An Old Fashioned Education
An Old Fashioned Education offers a directory of free homeschool curricula, literature and text books organized with homeschooling families in mind. Charlotte Mason thinking is at the core of the site. You'll find a wide variety of subjects that are list in alphabetical order on the left sidebar. Here is the list of full curriculum links. 
ABC Jesus Loves Me
ABC Jesus Loves Me is a free online preschool curriculum that is very popular and well loved. It's a comprehensive, research-based preschool curriculum for ages 2-5 that focuses on academics, development, and the Bible. There is 4 levels of curricula to choose from. Each free preschool curriculum level is developed to cover a 36-week time frame and coincides with holidays.
ABC Jesus Loves Me Introductory Video
Charlotte Mason Help
Charlotte Mason Help is another free online homeschool curriculum that offers two cycles of history in chronological order with Biblical world view and a strong emphasis on character development.
Mater Amabilis
Mater Amabilis is a Charlotte Mason inspired curriculum that was created for Catholic homeschooling families. This free homeschooling curriculum runs from PreK through 8th grade. There are current discussions underway per information on the site about the possibility of developing a homeschool high school level curriculum. Mater Amabilis additionally offers a free instant download eBook, Mapping History – A Timeline Book of the Centuries.
Free World U
Free World U is a free online flashcard based curriculum for grades PreK-12. The primary level and select upper grade level flashcards have the option of audio to read the cards to the student. You can also upgrade for an additional charge.
CK-12
CK-12 is a non-profit that states that their mission is to help students learn in their own way. You create a list of courses and educational videos for your students to complete through a dashboard. They offer courses in math, reading, engineering, science, various technology, english, history, astronomy, chemistry, and much more! CK-12 courses are available for Apple and Android devices.
The Puritans Homeschool
The Puritans Homeschool site isn't flashy, but don't let that fool you. It hosts free online PDF textbooks, free curriculum use guide, and more. It's certainly worth taking a look through and seeing if it'll work for you.
Khan Academy

Khan Academy offers thousands of free online courses and videos for grades K through College level. For instance they describe their math levels as follows, "Our math missions guide learners from kindergarten to calculus using state-of-the-art, adaptive technology that identifies strengths and learning gaps." They also offer courses in science, computer programming, history, art history, economics, and more!
Additional Free Online Homeschool Curriculums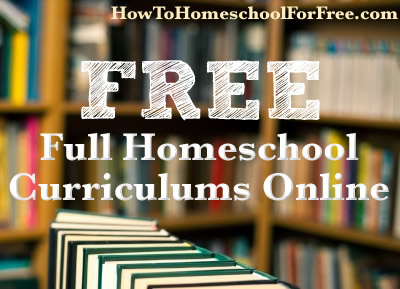 My friend Rachel from HowToHomeschoolForFree.com offers an additional list of free full homeschool curriculums online. She includes some programs that are not mentioned above.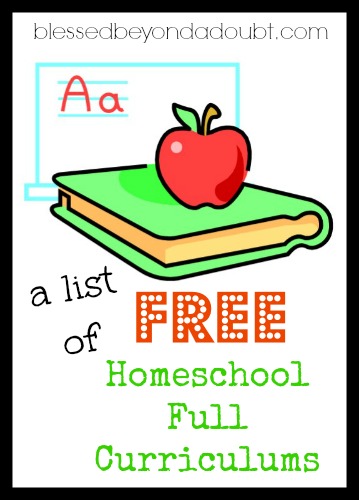 Jill from BlessedBeyondaDoubt.com offers a list of free homeschool full curriculums as well. Some good ones on there worth checking out, too.
Have you used any of these free homeschooling curriculums in your homeschool?
The following two tabs change content below.
We are here to help families afford the homeschool life by providing the BEST homeschool freebies, deals, resources we can find & encouragement as we walk this journey together!
Latest posts by Free Homeschool Deals (see all)