Take a look at this adorable looking free printable homeschool planner template that you can easily use for the new school year coming up!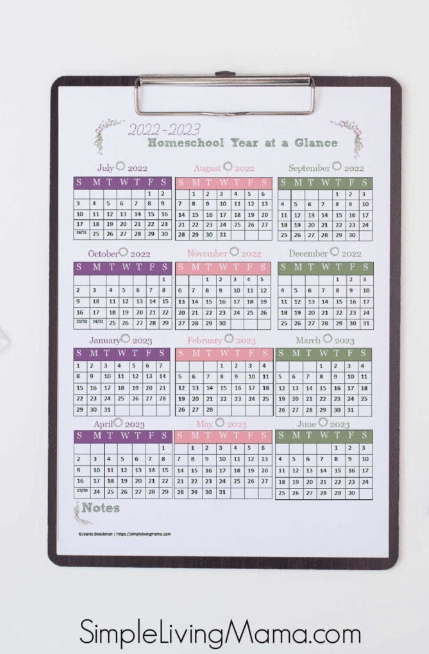 Any homeschool teacher knows how hard and challenging it can be to keep track of everything for your kids starting a new school year. It's even easier to lose track in the middle of the year and fall out of organization. Free printable homeschool planners like this make it easier for you to stay less stressed during the schooling year.
This helpful and free printable homeschool planner starts in July 2022 and goes all the way to June 2023 which makes it the perfect free printable planner to download now and use all year for your students!
Whether you are schooling younger or older students, this free printable homeschool planner is the one for you. Using this wonderful free printable homeschool planner template is the perfect helping tool for keeping your things together organized and ready to begin a new school year.
You can even download and print out an extra copy to make and give to your students so that they are held personally accountable for remembering to do all of their work too. It's a wonderful idea for the teacher and student to easily be on the same page.
Check out these links below for more free printable planners for school.
The following two tabs change content below.
Latest posts by Isa Fernandez (see all)