Looking for a quick, easy and hands on math game this December? Your kiddos will love this FREE Goody Gumdrops Counting Game from Bethany at Math Geek Mama!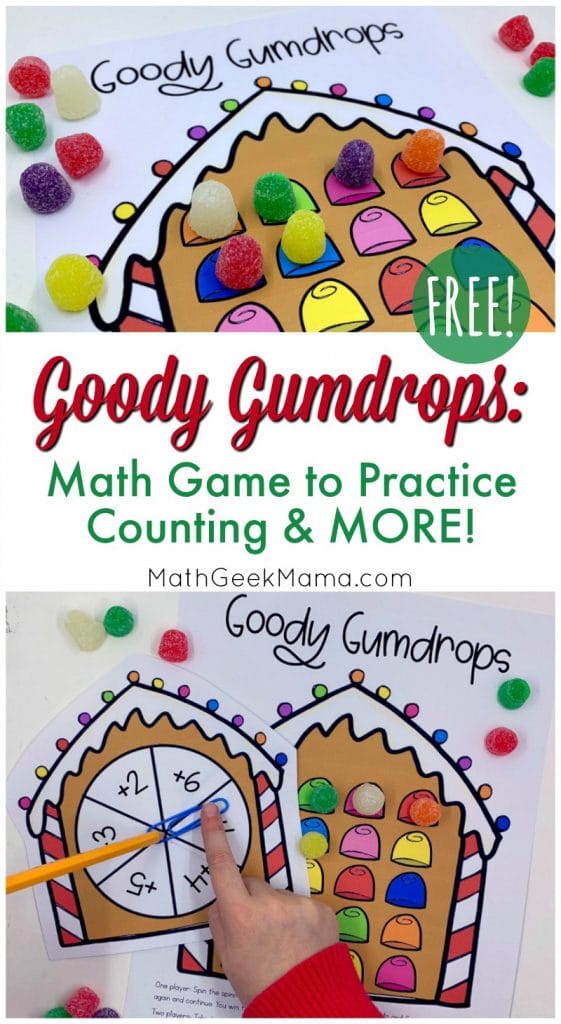 There are multiple variations, making it easy to meet your kids exactly where they are on their math journey. This game is all about counting from 1-20, and you'll need to create a spinner. All instructions and details are in the post. Don't have any gumdrop candies? No problem! Simply use colorful pom pom balls or even play dough balls to practice counting, adding and subtracting to 20.
For other similar games, check out:
The following two tabs change content below.
Keri
Keri is a former elementary and middle school teacher who's worked overseas for 4 years. She loves to write and so decided to pursue her writing dream!