Electricity is such a huge part of our lives. It allows us to light up a room with just the flip of a switch, and can even power a whole car! As such a crucial part of our everyday lives, it's important that our kids learn about something that impacts their daily lives. Learning about electricity can be a fun and engaging classroom lesson, and this jam-packed 29-page resource is a great way to do it. Grab this FREE Electricity Unit Study from Mom for All Seasons!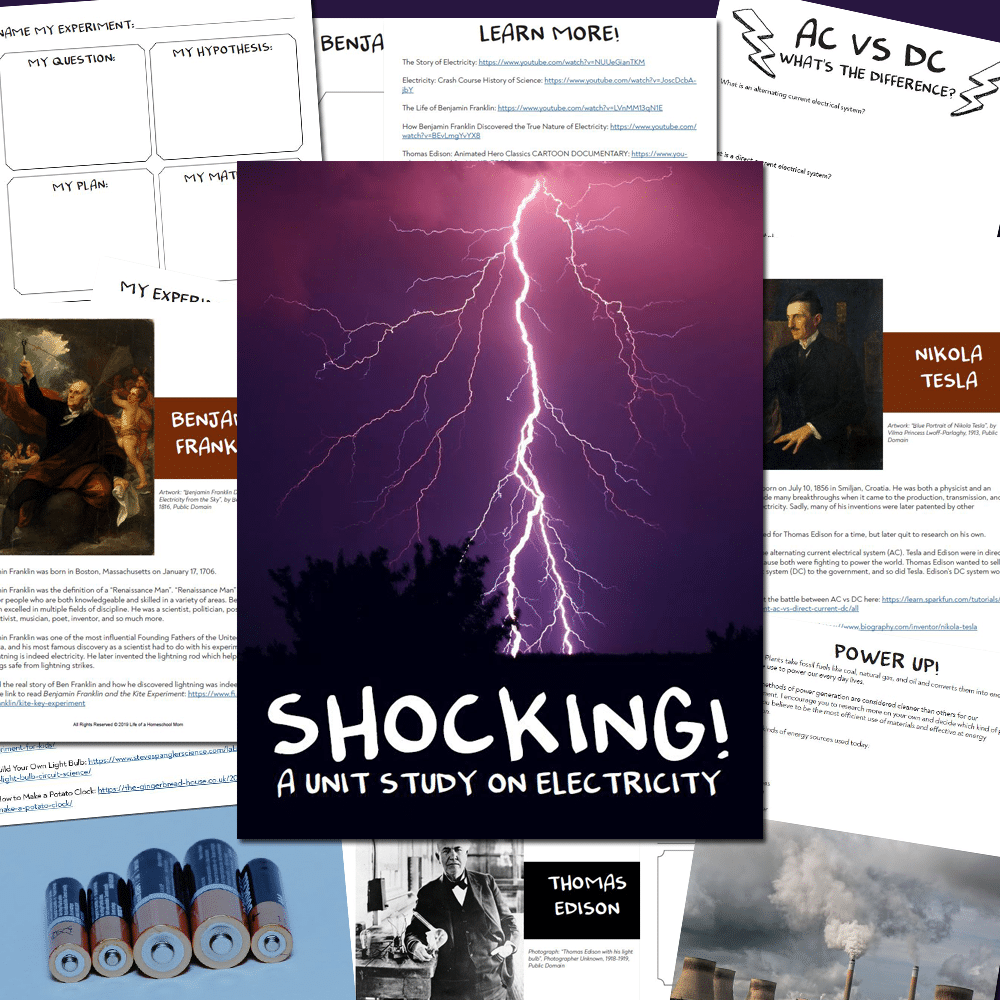 Our shocking unit study contains fun educational and factual studies, writing activities, and hands-on projects. There are also a bunch of great STEM activities that your kids will love doing! This FREE (for a limited time) item is the perfect addition to your homeschool science lessons. In addition, it's a fantastic science resource for any kid who wants to learn more about electricity. It includes facts and study sheets, notebooking pages, experiments, documentation sheets, and so much more!
For other electricity resources, check out this Electricity Lapbook!
The following two tabs change content below.
Keri
Keri is a former elementary and middle school teacher who's worked overseas for 4 years. She loves to write and so decided to pursue her writing dream!