Use these free printable flower themed CVC words worksheets for helping your children learn and have fun at the same time either from being in the comfort of their own home or in a classroom full of students who are learning together.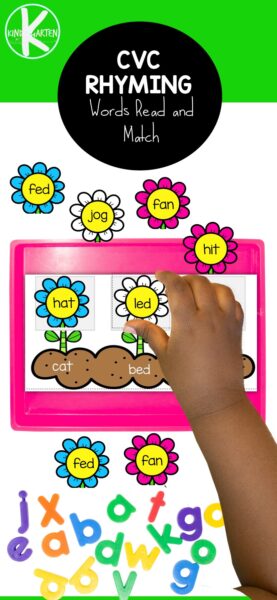 This free printable flower themed CVC word worksheet pack is the perfect teaching tool to use for extra help and practice for your students who are currently learning how to read.
CVC words are easy to read beginner words for kids who are learning how to read and they can just by looking at them without having to completely sound them out.
All that you will need to have available to use to enjoy this free printable flower themed CVC word learning activity page pack is a printer, printer paper, scissors, glue, and a laminating machine if possible.
It's best recommended to laminate the flower CVC word pieces after printing and cutting them out so that way it has better durability and lasts longer for repeated uses over and over again.
This free printable flower CVC word learning activity is great for teaching your kids while letting them feel like they're playing a game at the same time.
Check out these links below for more free printable learning activities.
The following two tabs change content below.
Latest posts by Isa Fernandez (see all)