Teach your students in preschool and pre-k different colors and how to identify them with this super fun and free to print finding coloring learning activity page.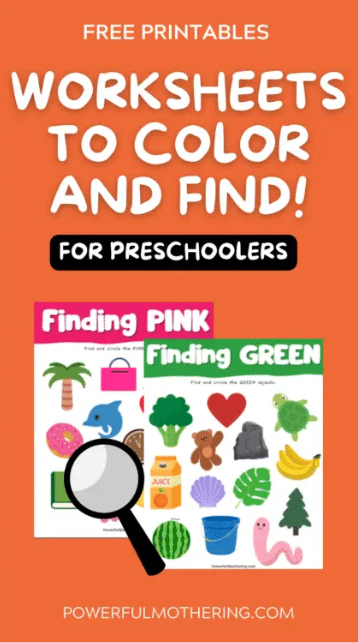 These multiple fun and free to print finding colors pages have a page per specific color and your students will be prompted to point out which items on the page match that specific color they're supposed to find.
You can do this fun and free to print finding color learning activity however you think works best for you. You can choose to let your child point out the answers, circle the items with a pencil, crayon, marker, pen, or whatever else you want to use. You can use fun stickers to put over items to point out the correct corresponding color.
This is a very fun and easy to download and use and free to print color learning activity to be able to add to your current study lesson plans in school this year for your students who are going to be in preschool, pre-k, or kindergarten grades whether you're learning from home or in charge of a larger classroom full of students who are all learning at the same time.
Check out these links below for more free printable color activities.
The following two tabs change content below.
Latest posts by Isa Fernandez (see all)