Check out this fun and free printable worksheet pack that your students can use to study different famous female inventors from history and their inventions.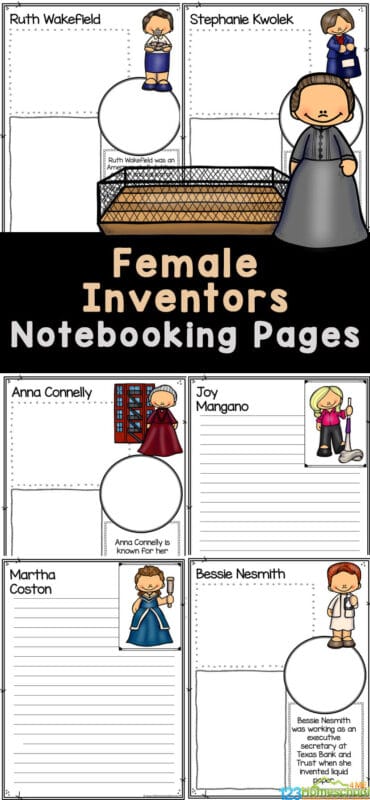 Add these free printable famous female inventors and inventions worksheets to your history study lesson plans for teaching your kids at home, or use them in a classroom full of students who are learning together.
Study different people like Ruth Wakefield, Stephanie Kwolek, Anna Connelly, and more with these fun and free printable famous inventors and their inventions worksheet pack for your students to use.
After reading and learning about these multiple different famous female inventors and the inventions that they came up with and were known for in their time, there's space included with the worksheets for your kids to be able to take notes too.
There are twelve inventors and two pages for each inventor included with this free printable pack for your students to be able to use. You can even turn all the pages into a book for your kids to fill out and keep.
There is a colored version as well as a black and white version that you can choose to print out, both are free and available to download. If you print out the black and white version you save a little money on ink as well as letting your kids color the pages with their favorite colored crayons, markers, or colored pencils.
Check out these links below for more free printable history worksheets.
The following two tabs change content below.
Latest posts by Isa Fernandez (see all)