Enjoy this free printable history worksheet pack for your students, perfect for the ages between three and fourteen.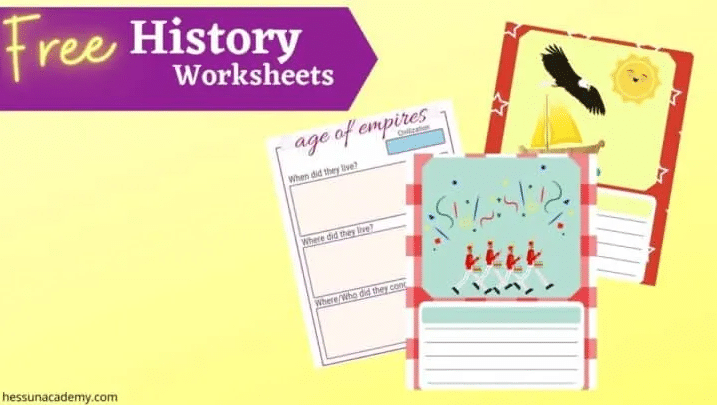 History is an important, and often times over looked, subject in school to teach to your kids no matter their age they can benefit from knowing about who and what came before them.
These are fun and free printable history worksheets that will be sure to engage your students and keep them entertained while they learn at the same time. Read important history lessons and then answer the questions that are given about what you just learned.
These are the perfect free printable history worksheets to be able to do with students of multiple ages for teaching at home or in a classroom. Kids between the ages of three and fourteen can learn from these worksheets. You can easily add these worksheets to any of your lesson study plans.
A lot of different history topics are covered in this free printable history worksheet pack, including black history, Native American history, women's history, world history, ancient Egypt history, religious history, social studies, and more.
With all the many history lesson options, it gives you more than enough to pick and choose from to find the perfect history lessons that will be enjoyable for your students.
Check out these links below for more free printable history lessons.
The following two tabs change content below.
Latest posts by Isa Fernandez (see all)