Celebrate the season of fall with this very festive looking bookmark making craft for kids to enjoy.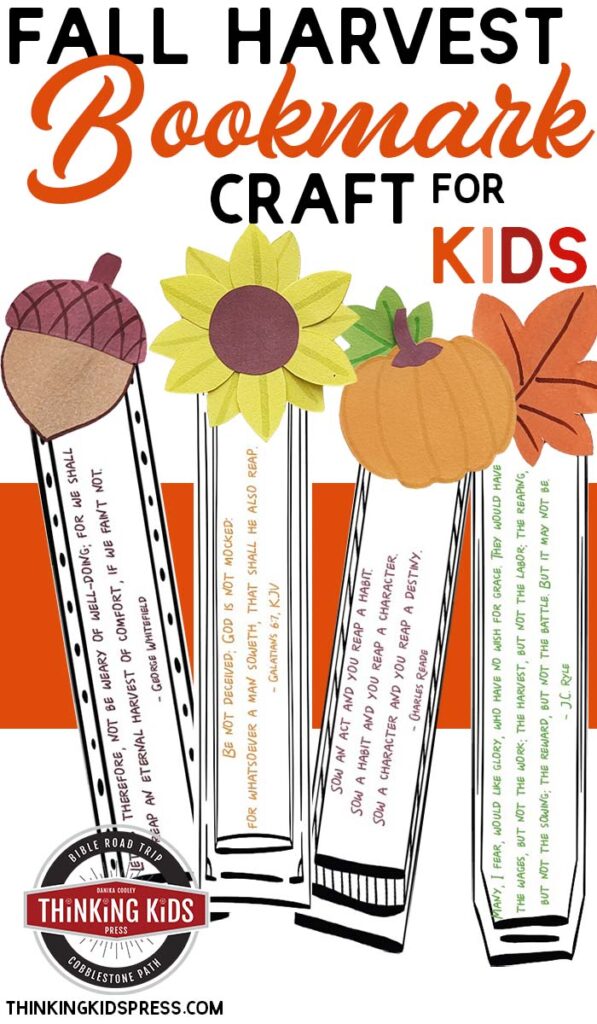 The weather this time of year is my favorite. It's not too hot anymore and it's not too cold yet, and all the beautiful fall colors around us. What's not to love about fall? Not to mention all the delicious food during the holidays!
For fun you can download and print this fall and harvest bookmark making craft for kids. Have your kids write their favorite quotes or scripture down on their bookmarks. A great way for memorizing Bible verses is to write them on bookmarkers.
Make many decorated bookmarkers to give away as presents to your family members this year whenever you see them during the holidays.
This craft is easy, it doesn't take much work, supplies, or time. All you need is cardstock, permanent markers, scissors, glue, pencils, and the printable template.
The different bookmark templates that your kids get to choose from this download are mushrooms, acorns, sunflowers, leaves, and pumpkins.
Trace and cut out the template designs you want to use. You can decorate your cut out shapes with your favorite crayons or markers. Glue the pieces to your bookmarks to complete the craft.
Looking for more fall crafts? Check these out!
CLICK HERE for hundreds of free homeschool printables
Be sure to follow the Free Homeschool Printables and Worksheets board on Pinterest!
The following two tabs change content below.
Latest posts by Isa Fernandez (see all)