Help your children recognize and be in control of their emotions with this excellent free to print emotion regulator printables.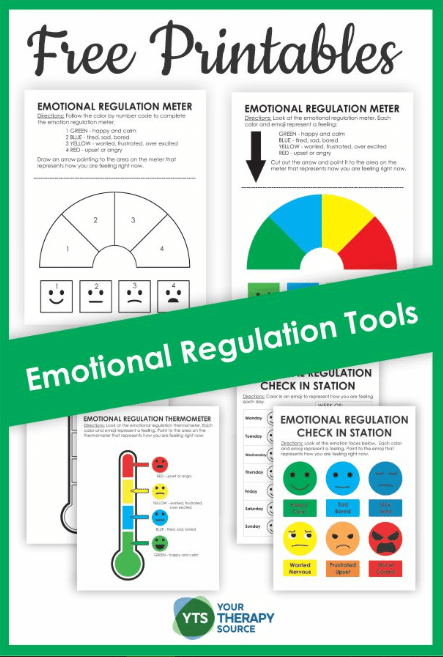 There are six great different pages included with this free printable pack for you to have help with managing your children's emotions either at home or in a school classroom.
Some kids are overwhelmed at a young age with having so many new feelings that they're not able to recognize them all or process all of their feelings all by themselves. These free printable emotion regulator tool pages are the perfect thing for you and your student to have to be able to use.
Talk over with your children about how they are feeling each day, what's bad and good behavior, and make sure that they feel seen, heard, and helped with their emotions. Learning how to manage your emotions in a proper and healthy way from a young age can lead to more positive and healthy relationships with other people in the future and also how they feel about life in general as they grow up.
Never get mad at your kids for expressing how they feel even if you think that it's wrong. Instead, talk to your kids about what it is that they're feeling and why and then go from there. Help them to break it down when they can't manage by themselves because they are still young and learning.
Check out these links below for more free printable feelings pages.
The following two tabs change content below.
Latest posts by Isa Fernandez (see all)