Your kids of multiple ages will be sure to have loads of fun for hours all the while learning at the same time too doing this fun and free printable bat life cycle worksheet pack.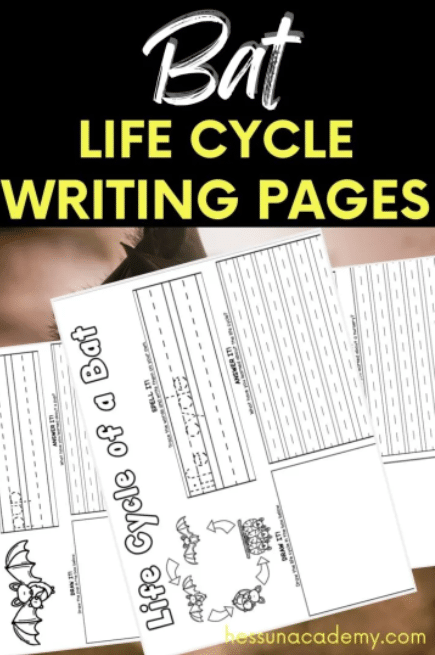 You can add these free printable bat life cycle worksheets to your current science study lesson plans for your students, and they get to practice their handwriting and spelling abilities as well.
Bats are such interesting creatures and a wonderful way to learn more about them is by taking advantage of these awesome free printable bat life cycle worksheets for kids.
These free bat life cycle printable worksheets work great for studying at home, or you can print out pages for kids to use in a classroom together.
A great way for your kids to retain and remember what they learn is by making their lessons fun. If you can keep your students entertained and engaged then they are more likely to remember what they learn in school. These free printable bat life cycle worksheets are going to be so much fun for your kids to do.
These free printable bat life cycle worksheets can easily be added to any of your current lesson study plans that you might have scheduled for school at home or in class this year.
Check out these links below for more free printable life cycle worksheets.
CLICK HERE for hundreds of free homeschool printables
Be sure to follow the Free Homeschool Printables and Worksheets board on Pinterest!
The following two tabs change content below.
Latest posts by Isa Fernandez (see all)