Hi friend! If you are from the U.S., I hope you have had a blessed Memorial Day. I am so grateful for the men and women who have given their lives for our freedom.
I know you've seen all the images and emails and dancing about the Build Your Bundle Sale. But I want to remind you that it's your last chance to snatch up some seriously good deals for your homeschool this summer or next year. The sale ends tomorrow (5/30) night. You'll find all sorts of goodies for just a fraction of the normal price!  Check it out here —–>> BUILD YOUR BUNDLE SALE
Here are 26 new homeschool freebies, deals, and resources from Free Homeschool Deals for 5/29/17!
THE BEAUTIFUL HOUSEHOLD MANAGEMENT BINDER KIT – FREE ($12.99 Value!)
What can make managing your home more beautiful? Why, The Beautiful Household Management Binder Kit, of course! This set of 17 printables includes everything you need to create your own household management binder.
Amazing Free Homeschool Deals Sponsors!
Please visit these amazing sponsors of FHD! Their support helps make the work of FHD possible. 
Use coupon code WHCE to take 25% OFF History Coloring Books from sponsor Dover Publications!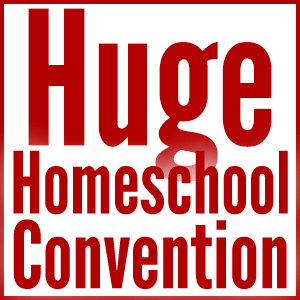 Don't miss
Great Homeschool Conventions
2017 events! At this homeschool event of the year, you'll find outstanding speakers, hundreds of workshops on today's top parenting and homeschooling topics, and the largest homeschool curriculum exhibit halls in the USA. Visit
GHC here
.
Now onto the good stuff like tons of homeschool freebies below!
HOMESCHOOL FREEBIES:
9 Free History by the Decades Coloring Books
Free High School Diploma & Certificate of Achievement
Free Unit Study Planner – 30 Pages!
More HOMESCHOOL Freebies!
Free Copywork Printables: The Hobbit
FREE All About Me Lego Printables
Free Grocery Store Lapbook Printables
Free Construction Movement Card Printables
Free Spring Showers Printable Pack (PreK-2)
FREE 4th Grade Math Worksheets
FREE Piano Practice Printables Chart
FREE Seashell Alphabet Matching Activity
FREE Bug Themed Printables and Crafts
Free Star Spangled Math Printables
FREE Yellowstone National Park Lapbook
FREE Color with Sudoku for Preschoolers
Free Pizza Themed Printable Learning Pack
FREE Ultimate Guide to Studying Plants and Flowers
Free Art Question Cards- Help With Picture Study
Click here for more homeschool freebies!
FAMILY FREEBIES:
Free Wellness Notebook and Essential Oils Printables
Click here for more family freebies!
ENCOURAGING ARTICLES:
Cleaning Schedule for Homeschool Families
Don't miss these featured articles!
HOMESCHOOL DEALS!
ONE MORE DAY TO SAVE UP TO 96% OFF YOUR HOMESCHOOL CURRICULUM!
Here are all Homeschool Deals!
HOMESCHOOL FAMILY DEALS!
Memorial Day Magazine Sale – As Low As $4.75/Year!
Urpower Essential Oil Diffuser Only $15.95! (Reg. $40!)
Click here for more deals for the homeschooling family!