Check out this excellent, fun, and free printable dog memory matching game for your students of multiple ages to be able to have fun playing and learning with.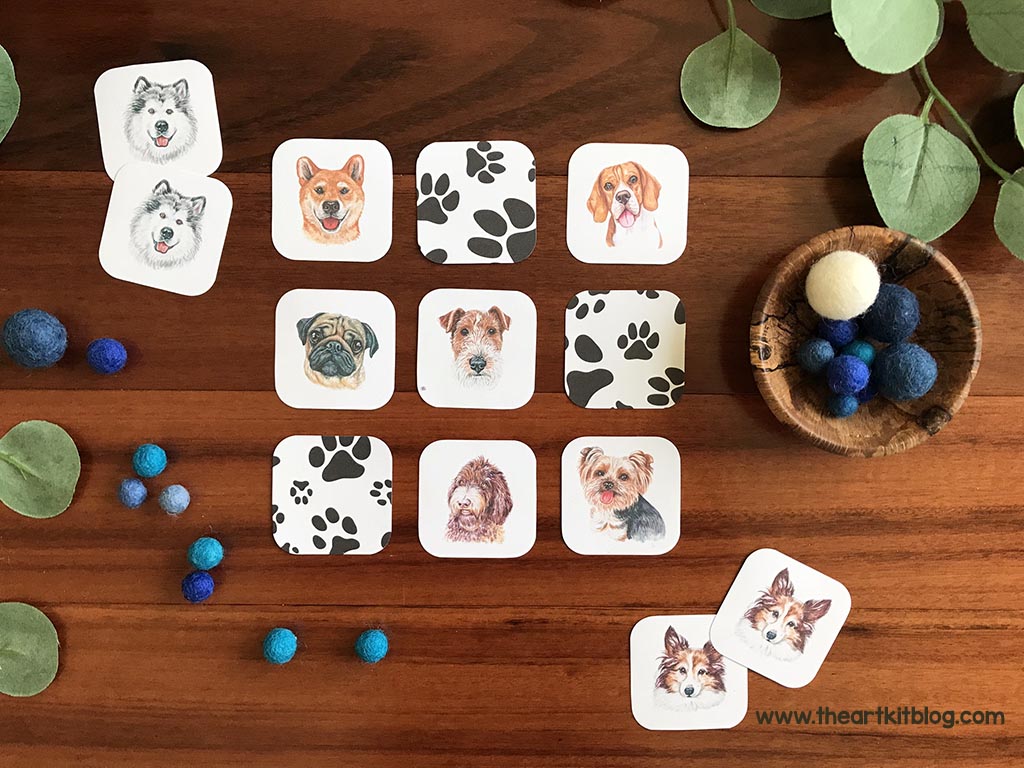 Memory matching games are excellent practice for your kids to be able to practice building sharp memory skills. This is a cute free printable game that your kids will be sure to enjoy doing wherever they want. This is the perfect type of game for your children to be able to play with their siblings at home.
You can add this awesome, fun, and free printable dog memory matching game to your current study lesson plans for teaching your kids at home, using in a classroom full of students, or anywhere else that you would like to be able to do it.
If you want to you can use this free printable dog themed memory matching game to take a break from doing homework and have fun while still getting plenty of exercise for your brain.
Simply download and print this fun dog themed memory matching game for free. Cut out all of the cards and laminate them if possible so that way they can last longer and have better durability.
Check out these links below for more free printable activities.
CLICK HERE for hundreds of free homeschool printables
Be sure to follow the Free Homeschool Printables and Worksheets board on Pinterest!
The following two tabs change content below.
Latest posts by Isa Fernandez (see all)