Check out this link for inspiration and how to make a days of the week paper chain to make learning more fun for your kids in school this year.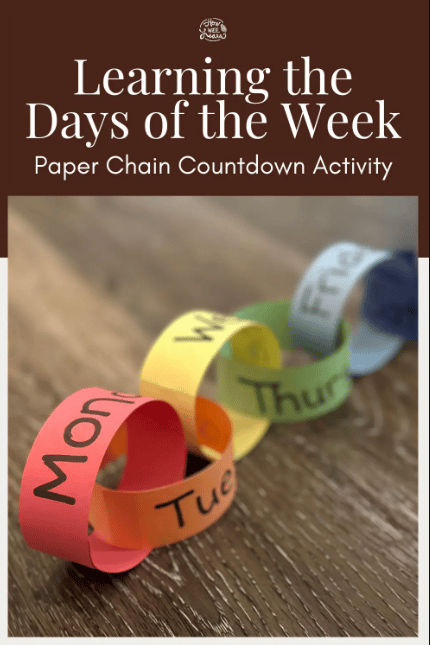 Fun activities such as this one makes learning more exciting and engaging for your students to make them want to learn in school instead of dreading it or not fully paying attention and getting the most out of what they're learning.
You can make learning fun and easy for students no matter your situation if you're teaching from at home or in charge of a larger group of children in a school classroom setting.
With this link you can figure out how to make a days of the week paper chain for kids to play with while learning, practicing, and reviewing all at the same time. With each paper chain you'll write each day of the week for kids to play with and learn hands on style. You can hang the paper chain in a classroom or simply let your student do whatever they want with it. This is a completely low budget, mess free learning activity that requires very little set up work or tools to use.
Check out these links below for more free printable days of the week learning activities.
The following two tabs change content below.
Latest posts by Isa Fernandez (see all)