Crossword puzzles are fun and educational for kids of multiple ages to be able to enjoy doing together inside and outside of school time.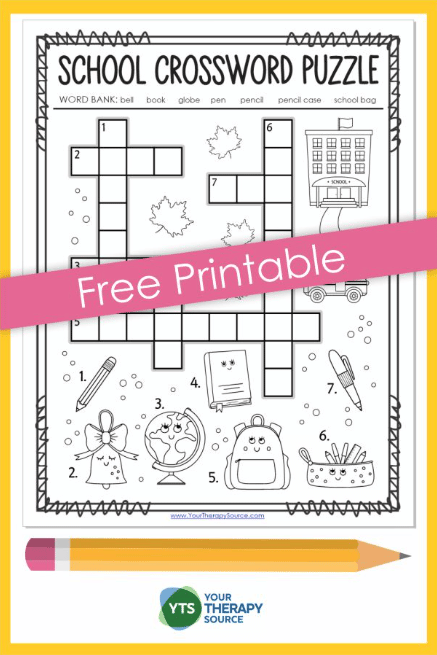 These free printable school crossword puzzles are the perfect thing to use for your students this year to help them learn while having fun at the same time.
Crossword puzzles are great for multiple reasons such as building stronger vocabulary, spelling, and fine motor skills just to name a few.
This is an excellent, easy to download and use, free printable learning activity that can be fun for your kids to use with their siblings or friends inside or outside of the home, take with you wherever you want to go.
This is a super easy, low preparation and products required to be able to enjoy using. All that you have to do is download the free printable, print it out on paper with a printer machine, and give your kid some kind of writing tool to be able to use like a pencil, colored pencil, marker, crayon, or whatever they can think of and want to be able to use on the paper.
A fun idea is to laminate the page after printing it out if you have the ability and option to so that way you can use draw erase marker on the page to have repeated fun over and over again.
Check out these links below for more free printable crossword puzzles.
The following two tabs change content below.
Latest posts by Isa Fernandez (see all)