Take a look at these Christmas Themed Math Pages perfect for any math lessons you may have which can boost the upcoming Christmas spirit and allow kids to have fun while working on their math skills.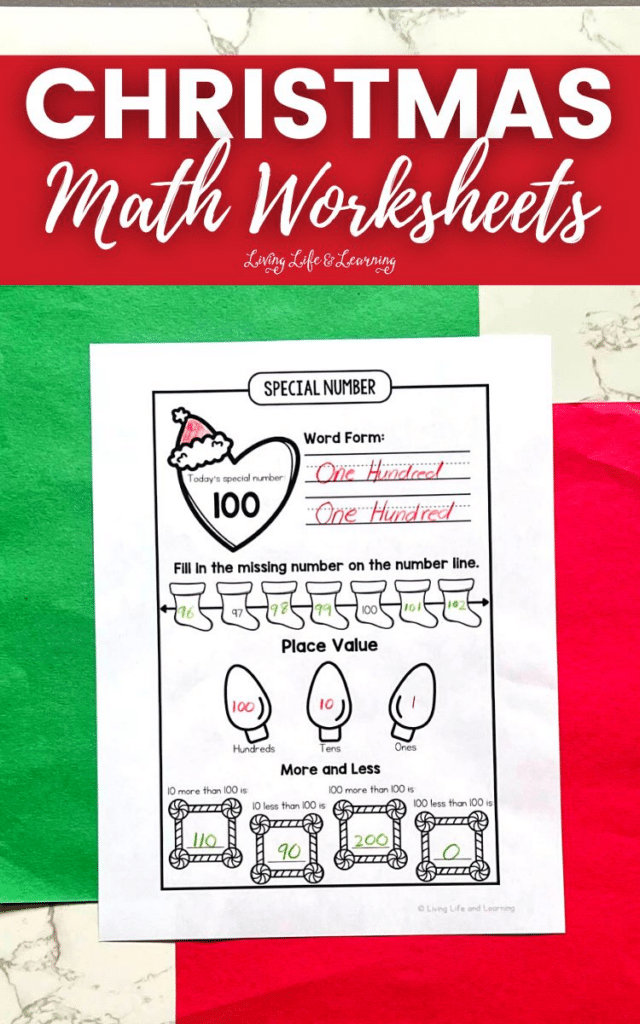 These Christmas Themed Math Pages are perfect for early learners who want to practice their math skills and get into the Christmas spirit. They will be able to solve different equations, filling in number lines, and writing out numbers.
Kids will get a ton of practice and skill building done with these Christmas Themed Math Pages. Each page comes with many different equations. Students with be able to solve word problems which can help with reading comprehension and improve on solving different kinds of math problems.
Along with different math equations on each page, there are a ton of Christmas decorations that kids can color in as well. Bring out the crayons and colored pencils for kids to have an added fun activity to these Christmas Themed Math Pages and decorate the pages themselves.
There is a ton of fun to be had with these Christmas Themed Math Pages as well as a ton of skills that can be worked on. Your students are sure to have a blast working on the math equations on these Christmas Themed Math Pages.
Check out these other links for more math activities.
Find more FREE Homeschool Printables & Worksheets on our Pinterest boards!
The following two tabs change content below.
Latest posts by Isa Fernandez (see all)