Your students are guaranteed to love all of these many different free Christmas themed cutting practice activities for kids.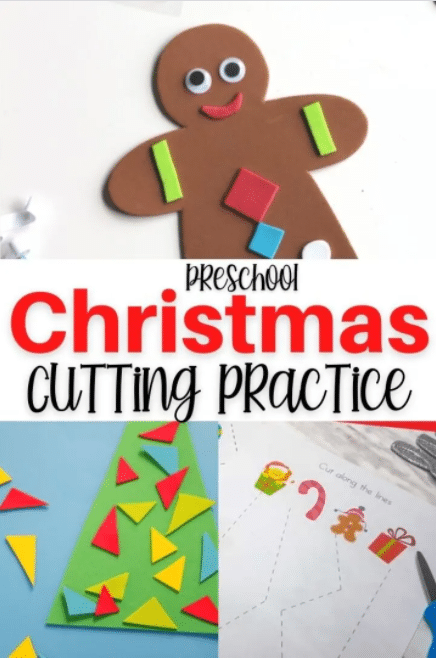 Your young kids will have so much fun with these various cutting practice Christmas activities. You can let them look and pick and choose which activities from this post they would like to print out and do next.
All of these Christmas cutting practice pages offer hours of fun for your kids. On top of having fun with these pretty cool looking activities, your kids will get excellent hand coordination and fine motor skill practice.
These free printable pages also offer handwriting practice as well where students can practice writing and learning the difference between their upper case and lower case letters in the alphabet.
With these free printables your kids will be working on practicing cutting all sorts of different shapes and sizes. Make sure that you get kid friendly scissors for your students as to avoid any kind of accidents.
Keep a close eye on your young children that might need help or some guidance while they are learning and practicing how to cut with scissors.
Kids will have so much fun making their own Christmas trees and doing the other Christmas time themed crafts with these fun cutting practice exercises.
Check out these links below for more great free Christmas activities for kids.
CLICK HERE for hundreds of free homeschool printables
Be sure to follow the Free Homeschool Printables and Worksheets board on Pinterest!
The following two tabs change content below.
Latest posts by Isa Fernandez (see all)