This is an awesome, free, and easy to do Christmas craft for kids to make their own Christmas tree out of construction paper.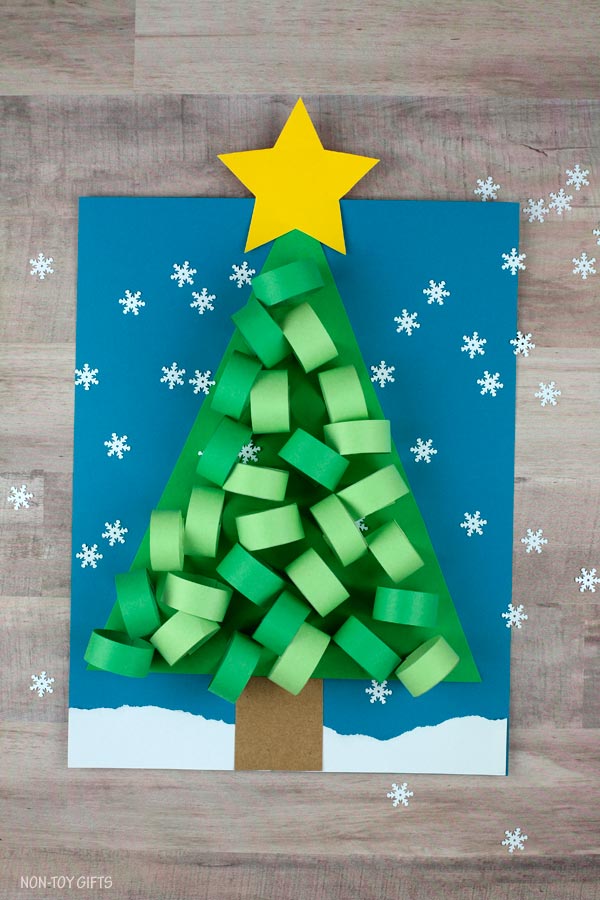 All that you will need for this free and simple Christmas time craft is green, yellow, brown, and white colored construction paper, blue cardstock paper, and the free Christmas tree printable template. Make sure that you have scissors, glue, pencils, and a ruler too.
Check out this post to get step by step instructions on how to make your Christmas tree easily and look good. Let kids decorate their Christmas trees and make them uniquely theirs by coloring them with crayons, markers, or pencils; or let them decorate their trees with glitter and pom-poms.
This is a great craft for students of many ages to enjoy. You can do this craft easily from home or in a classroom full of students. What's great about this craft is that most people will have all the things that they will need for this craft already. So there's no need for extra trips to the store to do this craft.
This is a fun craft to do over the holidays. This is a fun way to keep your kids entertained over Christmas break from school so that they're not bored easily or always have their face glued into their screens.
Check out these links below for more great free Christmas activities for kids.
CLICK HERE for hundreds of free homeschool printables
Be sure to follow the Free Homeschool Printables and Worksheets board on Pinterest!
The following two tabs change content below.
Latest posts by Isa Fernandez (see all)