This fun and free printable camping themed tracing printable pack is great for your kids to be able to use for fun and also learning purposes too.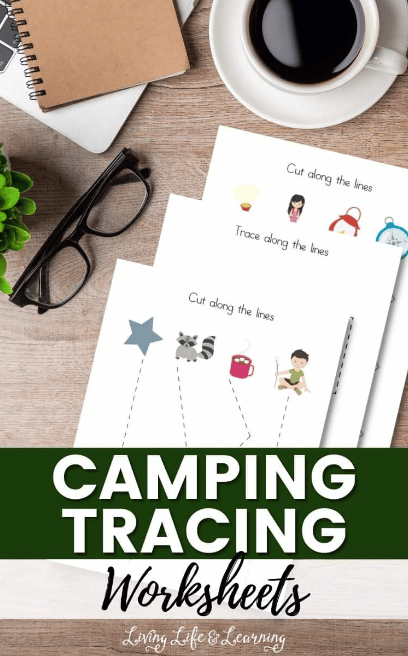 Your kids will get to have so much fun while getting to practice learning exercises at the same time too maybe even without realizing it too.
This camping theme makes the tracing worksheets that much more fun for your kids to be able to enjoy too!
These free printable worksheets work so perfectly that you can easily take them with you on your next camping trip, or you can use it from being in the comfort of your home if you love camping or are trying to learn about it.
This free printable pack of camping themed tracing worksheets comes with multiple worksheets for your kids to be able to trace and/or practice cutting along the lines with scissors and adult supervision.
If you have a laminating machine available to use and wish to laminate the free printable camping themed worksheets then your kids can choose to use draw erase markers for tracing and then they can just erase and do it all over again for more fun and multiple repeated uses.
Check out these links below for more free printable tracing worksheets.
The following two tabs change content below.
Latest posts by Isa Fernandez (see all)