Take a look at these awesome free bullet journal dot grid printable pages for you and your students to be able to use.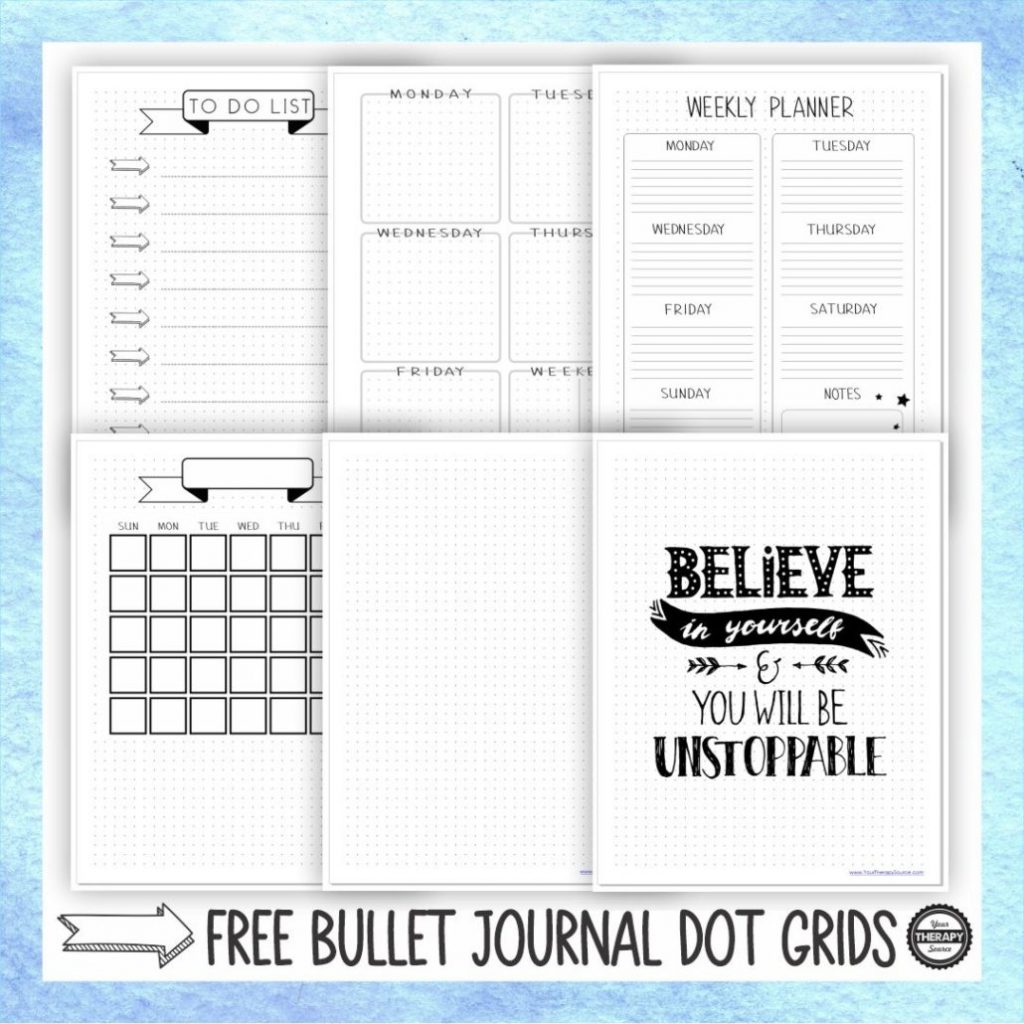 These free printable bullet journal dot grid pages are helpful and excellent for using to stay organized with work, school, and other extra curriculars throughout the week.
These free printable bullet journal pages are available and easy to use for children and adults. Everyone in the whole family can benefit from using these printable pages.
Life gets busy and hectic sometimes for everybody. Make life and everything else easier to manage with these helpful free printable bullet journal pages to keep track of everything to be done throughout the weeks.
These pages are great to hang up on a cork board on a wall for everyone in the family to add to and check off, or you can hang them on a refrigerator with magnets.
Have fun by customizing these free printable bullet journal pages exactly how you would like to. Make them colorful by using different colored pens or pencils. Decorate your bullet journal pages with fun stickers. It's easy to get creative and make the pages uniquely yours.
Bring these bullet journal pages with you into the new year to help you stay organized, start good habits, and keep an eye on those new year's resolution goals too!
Check out these links below for more great free writing recourses.
The following two tabs change content below.
Latest posts by Isa Fernandez (see all)