Have so much fun for hours with this free printable Lego themed bingo game for your kids to be able to enjoy doing from at home, in school, or wherever else they might go!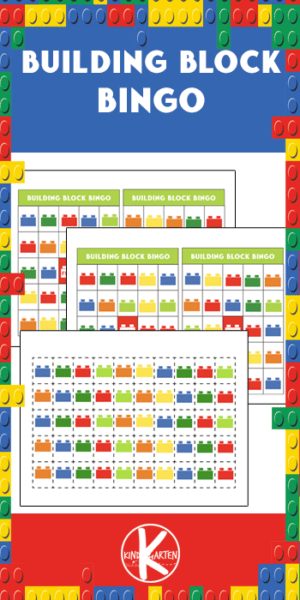 Easily download and print this free Lego themed bingo game for your kids of multiple ages to be able to enjoy playing together wherever they want to take it.
Kids of all ages and even adults too love playing with Legos and will be sure to have so much fun with this excellent and easy Lego themed printable bingo game. This makes it the perfect free printable activity for the whole family to be able to enjoy doing together.
Bring the family together at the dinner table for some good quality family game time. Spend a night together playing bingo with this awesome, fun, and free printable Lego themed bingo game.
Included with this free printable pack of Lego themed bingo pages are three pages to print out that have four bingo cards and one set of call cards to be able to play bingo with.
If you have a laminating machine available to use then it is best to use it on the pages after printing and cutting them out so that way the bingo cards and call cards have better durability and last longer for multiple uses and repeated fun.
Check out these links below for more free printable games for your kids.
The following two tabs change content below.
Latest posts by Isa Fernandez (see all)