Make learning easy and fun with these free printable beginning sounds learning games that your students are going to love doing and have so much fun with.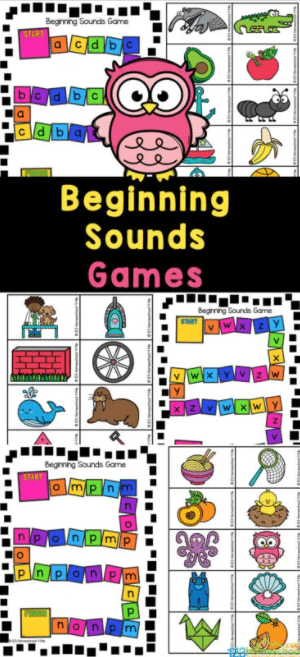 Learning games are great ways to keep your young students busy and entertained as well as teaching them new things that they will have to learn. Teaching your students easy things like how to count up to ten first or learning the beginning sounds of the letters of the alphabet all help your children with what they're learning later.
Starting your kids young teaching them things like what sounds all of the letters in the alphabet make, helps your kids become curious and want to learn how to read, as well as help build early reading skills.
When you go over all of the different sounds that the letters in the alphabet make then your students will remember all of that when they begin to learn how to read and it will make sounding out and reading new words so much easier because they will already be use to making all of the letter's sounds in the alphabet.
This is the perfect free printable low preparation and no mess learning activity game for your students to be able to use for learning at home or to use in a classroom full of students.
Check out these links below for more free printable learning games.
The following two tabs change content below.
Latest posts by Isa Fernandez (see all)