This is a guest post from Sherry of Large Family Mothering.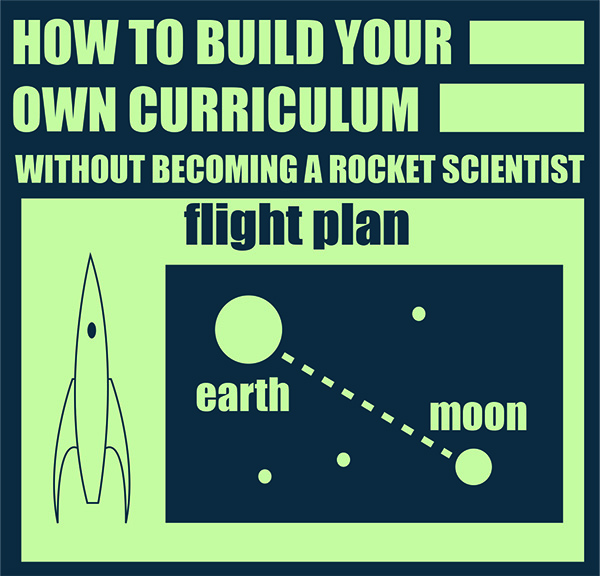 Educating children has been turned it into a huge monstrosity, complete with claws and fangs.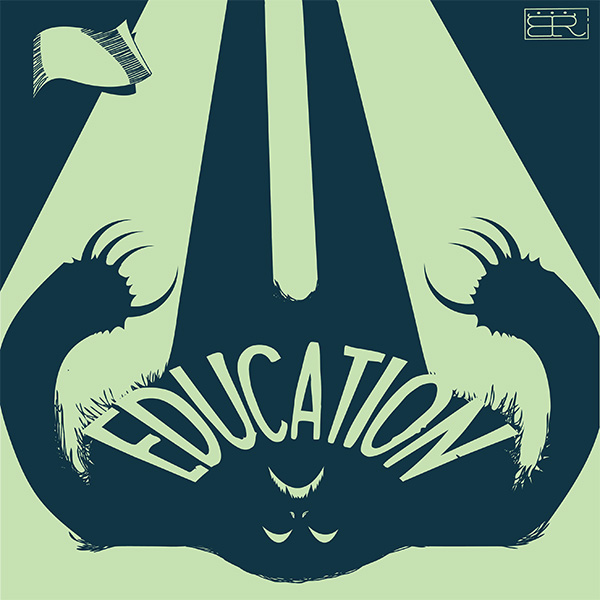 If you don't believe me, just peruse any magazine published specifically for teachers. I did this once, and by the time I finished reading the first article I was absolutely confused; all of the jargon and formulas mentioned made teaching basic sentence structure resemble rocket science! It is no wonder we homeschoolers pay mounds of money to purchase boxed curricula; we have been conditioned to think that learning is a horribly complicated thing.
Nothing could be farther from the truth!
I am not speaking hypothetically here. I have been homeschooling for 25 years, and I have "graduated" eight students (with only seven more to go!). Of course I used complete curricula at first (doesn't everyone?), but it wasn't long before I had oodles of children, which meant the cost of time and money per child was way out of the range of my budget and abilities! This was when I began to do all sorts of research, which freed me to begin to form my own curriculum, which led to all sorts of delightful hours with my children, who grew up to be wonderful (albeit imperfect) people who have gone on to be successful in their public and private lives.
Here is the marvelously wonderful truth that set me free: You don't have to be an expert in education to create your own curriculum and teach your children, you just have to: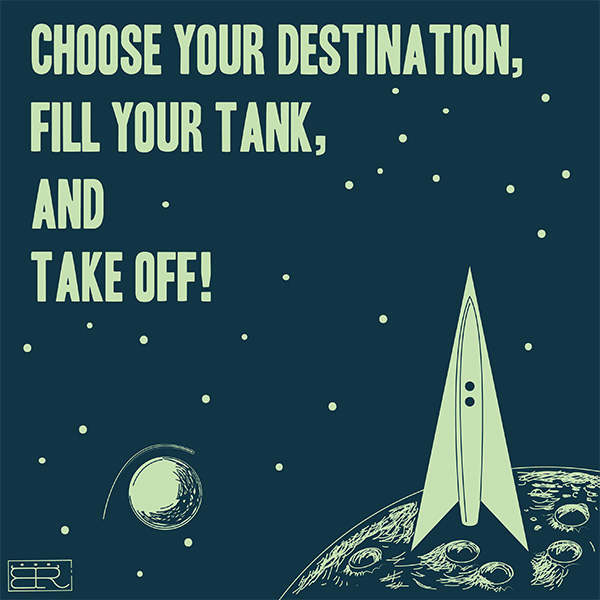 Choose a destination: Develop your own educational philosophy.
When we started out designing our own curriculum 20 years ago we were not at all impressed with the track record of the public school system. After some research we decided that the culturally accepted "philosophy of learning," was the problem. Schooling in America is based on the Greek idea that "knowledge " is everything and the humanistic idea that children are no more than material beings without souls. This is why content continues to be stressed as the most important element of an education, with success tied to prestige and wealth, when instead we should be stressing wisdom and understanding, which are tied to selflessness and eternal values.
Understanding the problem helped us to come up with our own paradigm, and it goes something like this: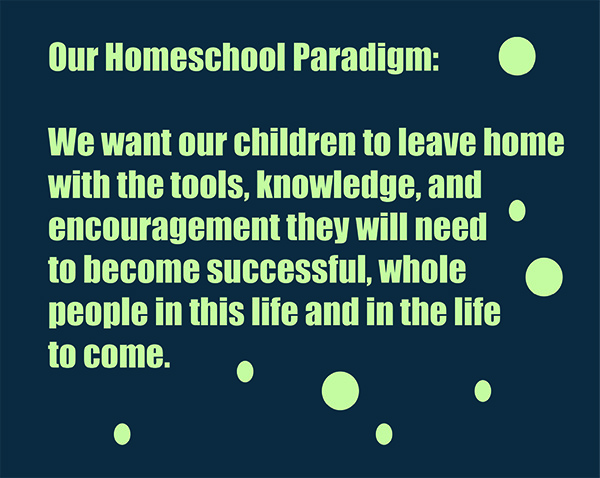 Specifically, we want our children to be able to read and write well, to be able to understand and apply mathematics to their daily living, to have a basic knowledge of how things work, and to be encouraged to live for Christ so that their lives will be abundant on the earth and in heaven.
Fill Your Tank: Choose materials and programs that will help you reach your goals.
This is where confusion can set in. Everyone seems to have a set of workbooks or a method that is supposed to bring instant, sustainable results, so we purchase and implement them only to find ourselves feeling fretful and lost. I know what this is like. I have started so many different programs hoping to find that perfect "fit."
In order to keep myself from purchasing things I don't need, or filling my time with nonsense, or becoming overwhelmed, I have formulated some guidelines to keep in mind when considering choices. I tend to put all of my choices into three categories:
Tools
Content
Application
Reading, communicating and being able to use basic math concepts in everyday life are "tools" we all use to help us move forward and make an impact in this world, as well as to develop an understanding of eternal things.
For studying the "three R's" I have chosen as our foundation the Eclectic Education Series of books from the past (these include the McGuffey readers, Long's, Pinneo's and Harvey's grammars, and Ray's and White's arithmetics), due to their affordability, superior approach, and Christian content, and I also include some modern supplements. I have a system I have developed which keeps instruction in these areas simple and straight-forward.
For spiritual training, we simply use the Bible, which we study together as a family at least three times a week.
History and science are two examples of what is meant by "content." One of the marvelous things is that content areas do not need to be studied in any certain order (our minds are amazingly capable of placing input together in an orderly manner). Another marvelous thing is that we don't need to be concerned about trying to cover everything, since there is not a school, or a curriculum, or a method in existence that can claim to give a child a complete knowledge of everything in the entire universe. The best any program can promise is a brief overview of what is available. Because I firmly believe children retain more when they are personally enthused, I try and cater to their different interests when assigning content studies
Application may include activities such as volunteering in the local community, developing a microbusiness or ministry, helping homeschool younger siblings, planning trips, sewing garments, building a playhouse–the sky is the limit!
Take off: Create a plan of action and have fun learning.
Sometimes the greatest fear we have is how we will put everything together. This involves balancing freedom with structure, which is not always easy to do. Here are some suggestions as to how to keep everyone happy while meeting educational needs:
Pray about your homeschooling adventure. This means not only asking, but believing that God is truly able to guide and provide, and then leaving our burdens with Him (Philippians 4:7-8)
Have a daily plan. This does not necessarily mean an account of every minute spent. A few ideas jotted on a regular calendar is just fine (i.e., Monday: do one lesson in reading , Tuesday: go over spelling errors, etc.).
Keep track of your progress. This could be as simple as keeping a journal with short entries for each day. Although many of us find ourselves in situations where this is required, it is also for one's state of mind, a reassurance that we are actually making headway.
Have set times for at least the "academic" part of learning. I say this because, in actuality, learning happens all-day-long, it's just the "bookish" type that needs to be quantified. Youngsters often need to know when concentration times begin and when they will end so they can better focus their attention. I split learning up into bits that are easily tolerated, making sure there is room for other activities. In other words, "schoolwork" should only take a few hours for beginners, and then increase with maturity.
Dealing with officials is another area that can often cause us stress when going the unconventional route, but with a few adjustments and some strategic record-keeping even these obstacles can be overcome (such as arranging your content areas so that they jibe with state requirements, yet doing them your own way, keeping work for portfolios, etc.).
Of course, this post is not exhaustive, and there is so much more I could share (I have decided to create a helpful book with all sorts of charts and worksheets and loads more recommendations–Lord willing, you should see it soon!) Nevertheless, you can be sure there are still new frontiers to explore and territory to be conquered. As we trust God and pour our lives into our children we can launch out and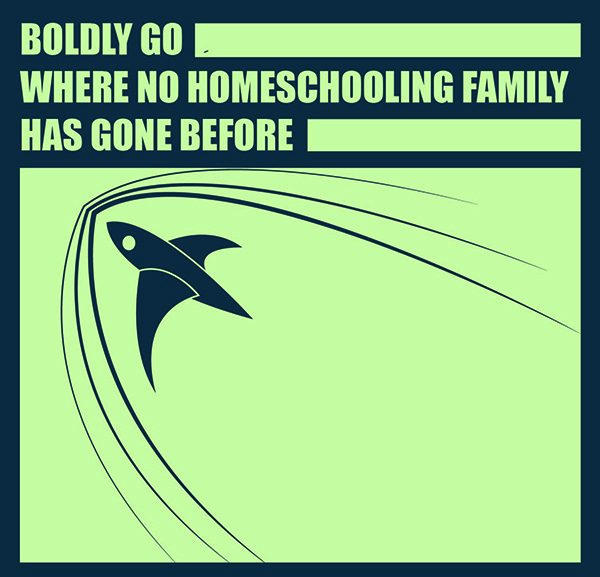 Sherry K. Hayes loves the Lord Jesus Christ, her husband, and all of their 15 children! She has been homeschooling for more than 25 years, has seen the "graduation" of eight of her children, and continues to enjoy the remaining 7 as they live and love together at the foot of the Rocky Mountains in scenic Colorado. You can read more about her family and her children on her blog, Large Family Mothering.
The following two tabs change content below.
We are here to help families afford the homeschool life by providing the BEST homeschool freebies, deals, resources we can find & encouragement as we walk this journey together!
Latest posts by Free Homeschool Deals (see all)