This free printable pack of human brain anatomy worksheets includes serval different learning pages to make teaching your kids easy and fun.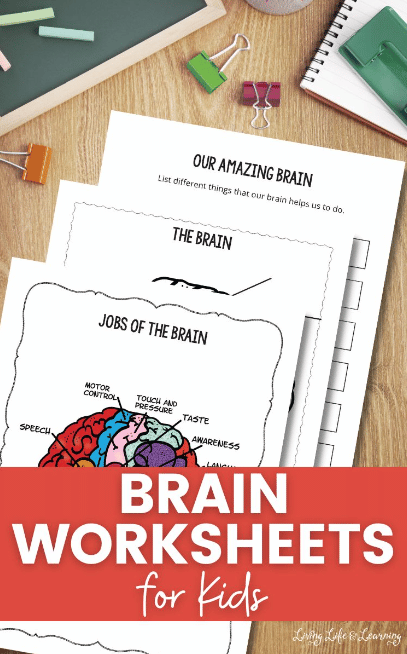 Help teach your kids all about the biology of the human brain with these helpful free printable brain worksheets that you can add to be apart of your kids current science study lesson plans.
Your kids will get to learn all about the brain, what it's job is, and the special things that our brains can do for us with these helpful free printable brain worksheets.
Teach your kids about the special organ that is the human brain, something that we all have and use without thinking about it. The brain controls our speech, emotions, and movements and much more.
Included with this free printable pack of brain worksheets are making a list of things our brains do for us, labeling the different parts of the brain, and more for your kids to enjoy learning.
Learn all different kinds of fun facts that you may have not known about with this free printable set of brain worksheets and then test your kids afterwards with brain trivia to see what they remember or what they need to go over again if you're trying to memorize the facts.
Check out these links below for more free printable anatomy related worksheets.
The following two tabs change content below.
Latest posts by Isa Fernandez (see all)