These bald eagle cycle of life worksheets are a ton of fun and a great way for kids to learn about these awesome birds. These worksheets come with a ton of activities for kids to practice and learn new skill all while having fun and learning all about the bald eagle.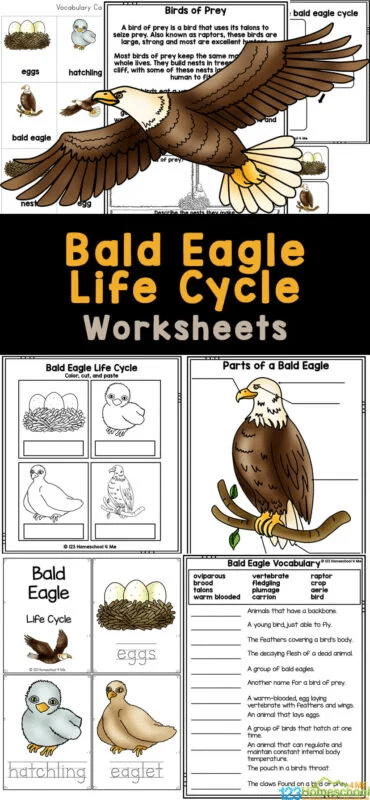 These bald eagle cycle of life worksheets come with so many activities for kids to have fun and learn while completing them. Some of these activities include tracing segments coloring sections and so much more. Kids will have a blast while practicing important skills they are learning at a young age.
Your student will be able to practice their handwriting and spelling while tracing the words on these pages. These include different names of the eagle as it grows from being hatched to an adult. This is a great way for them to learn some new vocabulary.
These cycle of life worksheets are so much fun and they are great for younger students looking to learn more about this awesome animal and work on so many skills as well. You can have these worksheets ready for your students to enjoy today using the link down below.
Check out these other links for more life cycle worksheets.
The following two tabs change content below.
Latest posts by Isa Fernandez (see all)