Have fun and enjoy learning and using these arctic animal themed activity worksheets included with this free to print pack that your children are guaranteed to love and be able to look forward to doing together or independently on their own.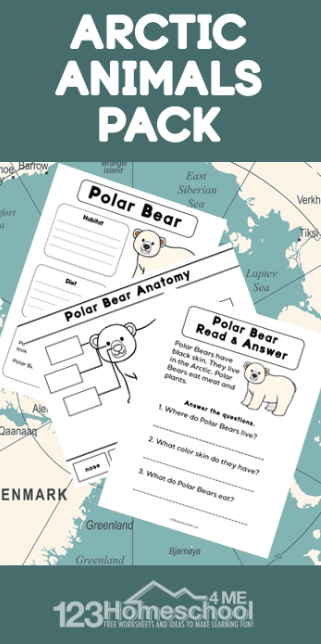 Kids of multiple ages and grade levels can enjoy doing, using, and having these fun, free to print, and easy to use arctic animal themed learning activity pages for pass time or if they're using as apart of their school lesson plans.
These are free to print, easy to download, use, and understand, and fun enough to give to your kids for passive pass time, or you can choose to add these pages to some kind of current unit study lesson plan that you may already have for studying animals or arctic animals specifically.
Included with this free printable pack of arctic animal activity learning pages are anatomy labeling, reading and note taking, a fun fact sheet to fill out, and much more that will keep your students and kids entertained and happy while still learning something new in school at the same time!
Keeping kids having fun and entertained while learning in school is the key to easy success so that they're personally interested and invested in what they're learning, they're more likely to remember and retain what they've learned instead of just chasing a good grade.
Check out these links below for more free to print activity worksheets.
The following two tabs change content below.
Latest posts by Isa Fernandez (see all)