Check out this cool Apple Seed Counting Sheets for your kids to have a ton of fun practicing their counting and building their number skills.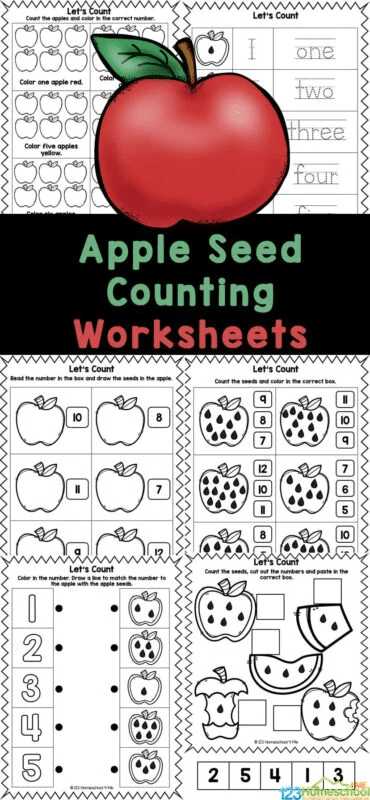 These apple seed counting sheets are great for kids who are starting to learn how to count or for those who are looking to practice their counting in a fun way. Kids will be able to see numbers in different patterns and use the seeds as a physical representation for the numbers that they see.
Each page comes with apples and seeds on each page in different ways for kids to figure out how to count the seeds and which number matches how many there are. This is a great way for kids to understand the physical aspect of each number.
These apple see counting sheets can be printed in black and white to save on printing costs. You can implement these sheets into any lesson plan or any math lesson you have for your students.
You can get the colored pencils and crayons ready for kids to be able to color in the apples and these pages in their own way as a fun activity after mastering their counting.
Check out these other counting pages for your kids to use.
The following two tabs change content below.
Latest posts by Isa Fernandez (see all)