Check out this reading list of books especially curated for your students who are learning in the seventh grade in school this year and get ideas for what books you should have them read next.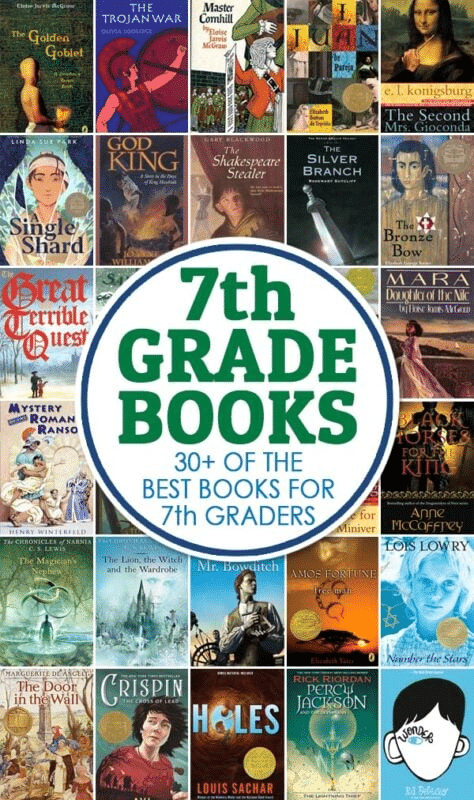 Included with this link are more than thirty different individual books suggested for your students in seventh grade to take a look at and consider reading this year.
Whether you want to glance at this list for your school purposes or if you're simply trying to find age appropriate books for your middle schoolers this is it and perfect for whatever your needs be.
Some kids love to read and constantly need more suggestions for books that they haven't already gone through, while other kids are challenging to make read and don't like it or take to it easily. Regardless of the child at hand this 7th grade reading list can work for any situation.
Enjoy adding this easy to download and free to print seventh grade reading list to your current school lesson plans for kids in middle school this year and checking off book by book as you and your students go down the list of books one by one.
Check out these links below for more free printable reading activities.
Find more FREE Homeschool Printables & Worksheets on our Pinterest boards!
The following two tabs change content below.
Latest posts by Isa Fernandez (see all)