45 Awesome NEW Homeschool Freebies & Deals for 2/10/16!
Here are 45 new homeschool freebies, deals, and resources from Free Homeschool Deals for 2/10/16!
I hope you're having a super homeschool week. Our older boys just got back from an out of town trip. We celebrated Amelia's 3rd Birthday, and have also had a lot of creative dress-up going on. On YouTube I shared a Quick Tour of Our Mountain Woods and Streams + Birthday Shopping Vlog!
I thought you might identify with Momma Bear and her cold porridge (I know I do!). Here is a very creative idea to help plant your garden, and check out this amazing Lego machine that can fold a paper airplane!
Don't miss these 50 Alternatives to Sitting Quietly During Read Aloud Time. I'm very interested in these tools to help kids focus from sponsor Educents (have you seen these?!). Plus, don't miss this opportunity to experience living history by hearing and meeting a Holocaust Survivor at sponsor GHC in 2016! Finally here are ideas for How to Homeschool When You Can Hardly Afford It.
Amazing Free Homeschool Deals Sponsors!
Please visit these amazing sponsors of FHD! They're support helps make the work of FHD possible. 
Educents.com – Educents is the first and only marketplace for educational products. Daily flash deals, and storefronts offer homeschool curriculum and education discounts of up to 90%! Plus, tons of freebies are added daily! As an FHD reader you can use the exclusive coupon code of FHDeals10 to take an additional 10% off all of your Educents.com purchases!
Time 4 Learning is FHD's newest sponsor. Click here to find out why over 400,000 families have trusted Time4Learning as their homeschooling solution of choice over the past 10 years!
Great Homeschool Conventions are the Homeschool Events of the Year, offering outstanding speakers, hundreds of workshops on today's top parenting and homeschooling topics, and the largest homeschool curriculum exhibit halls in the USA. Visit GHC here.
HOMESCHOOL FREEBIES:
Valentine's Day Learning Resources: Unit Studies, Coloring Pages, Science, Art, + More!
Presidents' Day Resources and Printables for Your Homeschool!
FREE GOLDILOCKS PRESCHOOL LETTER MATCH MATS (Instant Download!)
FREE VALENTINE'S HEART COUNTING BOOK (Instant Download)
More HOMESCHOOL Freebies!
Free Precious Metals Unit Study: Silver
Free Beginner Music Theory Printables
FREE Read and Sort Valentines Rhyming Pack
FREE Chinese New Year PreK- 1 Pack
FREE Romping and Roaring Number 20 Pack
FREE Valentine's Day Copywork Pages
FREE Valentine's Day Tracing Worksheets
FREE Kindergarten President's Day Lesson Plan
Two Free Anatomy Coloring Downloads: Phalanges and Balance
FREE Color My World Valentines Cards!
FREE Food Groups Sort Printables
FREE Humpty Dumpty Cut & Paste Activity
FREE Valentine's Day Lacing Cards
FREE Ancient Native America & Ancient Maya Civilization Art & Architecture Lesson and Printables
FREE Benjamin Franklin Lapbook
FREE Winter Themed Chore Charts
FREE Arctic Animals Color and Copywork Pack
FREE Polar Bear PreK Handwriting Pack
FREE Read, Count and Color Printable Pack
FREE Dr. Seuss Rhyming Words Printables
FREE Car Crash PreK Letter Stamping Pack
FREE Valentine's Beginning Readers Pack
FREE Valentine's Day Math Worksheets
Click here for more homeschool freebies!
Hope for Your Homeschool Heart
Need hope in your homeschooling journey?  Read Hope for the Heart of the Homeschool Mom: Encouragement for Days When Sanity is Limited. 
FAMILY FREEBIES:
FREE Mix & Match Flexible Menu Planner Printables
FREE Romance in Your Marriage Guide
Click here for more family freebies!
FREE KINDLE BOOKS & DEALS:
Honey for a Child's Heart Kindle eBook Only $2.99!
Here are more Kindle freebies!
ENCOURAGING ARTICLES & POSTS:
Homeschool Day in the Life: Family Bible Time, Homeschooling Routines, + More!
Since we're a self-employed family we used CHM for family health care. Here's my full Christian Healthcare Ministries for Healthcare Coverage Video + Review if you're looking for healthcare options.
Free and Low-Cost Therapy Options might be helpful.
Don't miss these featured articles!
HOMESCHOOL DEALS!
Magic School Bus Science Club Subscription Only $108 – International Shipping Now Available!
Magformers 30 Piece Sets On Sale – Up to 50% Off!
Chalk Pastel Art Bundle Only $24.99! (Reg. $32.98!)
55% Off Explode the Code 1st Edition
Chocolate Lapbook Only $3.50! (Reg. $17!)
4M Kitchen Science Kit Only $8! (Reg. $13!)
Here are all Homeschool Deals!
FAMILY DEALS!
Limited Time – Kindle Fire 7″ Display Tablet Only $39.99 + More!
Alphabet Sticker Activity Book Only $2.46! (Reg. $5!)
Boys' Life Magazine Only $5.99/Year! – Great reading material for boys!
Little Tikes Cook 'n Store Kitchen Playset Only $44.37! (Reg. $70!)
Minions Art and Activity Tin Only $8.49! (50% Off!)
Click here for more deals for the homeschooling family!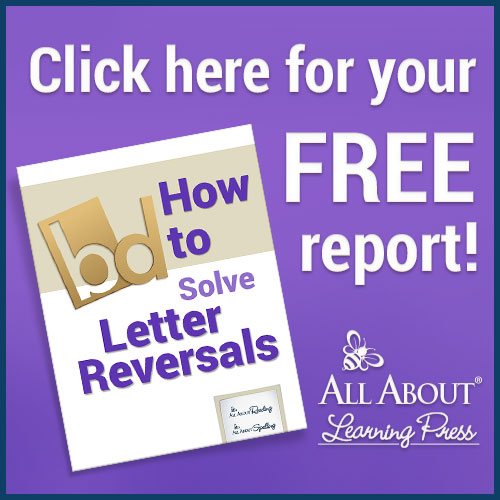 The following two tabs change content below.
Gigi is a homeschool Mom to her three daughters and a content editor for Free Homeschool Deals.