Wow-we!  This is a massive list of 41 currently free books on Amazon Kindle.  I have to run through a few housekeeping things first.  *All of these books are free as of the time of this posting.*    I never post books that are only free for Amazon Prime members when I hit publish. 🙂
This is what the price looks like for Kindle freebies:

This is what the price looks like when a book returns to free for Prime Members only:

I know we all get download happy with these free books.  I want you to know that if you accidentally snag a book that has returned to only free for Prime Members you can contact Amazon for a refund.  This happened to a reader the other day.  She was having so much fun downloading that she didn't notice the book prices had changed.  However, Amazon issued her a refund and all is well.
Another reader shared this experience: "FYI Amazon will not issue a refund multiple times. They did it for me once but said that they do it as a courtesy so make sure you are VERY careful."

Moral of the story…double-check your price. 😉
Don't have a Kindle?  You can download the FREE Kindle app for you PC, Mac, Smart Phone, Tablet or Ipad!
Now that we have that out of the way (blowing my free book snagging trumpet), Ready, Set, GO!
RobotBASIC Projects for the Lego NXT
Save $14.99!
The Blue Whale in the Bathtub
Save $2.99!
Bear Pictures
Save $0.99
The Most Dangerous Animals on Earth (Children's ebooks for Kindle Animal Adventures)
Save $2.99!
Pittsbon the Sailboat
Save $9.99
The Big Book of Sight Words: Vocabulary Words for Third Grade
Save $0.99
Rodents: Discover Series Picture Book for Children (Kindle Kids Library)
Save $0.99
Rocket Boy Alphabet (Rocket Boy My First Reader)
Save $1.99!
Rocket Boy and the Solar System (Rocket Boy Adventure Series)
Save $1.99!
Little George's A, B, Cs (Malacai's Monster Series)
Save $2.99!
My First Words
Save $0.99
Trick Trucks! Big Trucks Doing Hard Work! (Over 45+ Photos of Awesome Trucks Working With Descriptions)
Save $0.99
Drama Start Two Drama Activities and Plays for Children (ages 9 -12)
Save $2.99
Baby Farm Animals: A Day at the Farm
Save $2.99
The Complete Parenting Asperger's Series (Parenting Asperger's Simple Strategies Series)
Save $9.99
49 Ways To Make Mother's Day Special (49 Ways Series)
Save $2.99
Stacey Coolidge's Fancy Smancy Cursive Handwriting
Save $16.99
Dinosaur Bedtime: Numbers [A Picturebook for Kids 3-6]
Save $2.99
Ellena the Elephant Learns why she needs to Tidy up her Toys!
Save $4.99
Animal Alphabet: Learn the Alphabet from A to Z
Save $9.45!
Squirrel Pictures – Volume 1
Save $0.99!
Hello
Save $2.99!
Alphabet Cards
Save $1.99!
Brain Booster Games: Fun Word Scramble Games Parents and Kids Will Enjoy
Save $3.29!
Sugar Cookie Recipe – Old Fashioned Sugar Cookies
Save $0.99!
Understanding Artificial Sweeteners and Sugar Substitutes (Health Matters)
Save $2.99!
Plant Based Diet
Save $2.99
Live Big on A Small Budget: How To Create A Budget, Stick To It, And Be Happy With What You Have
Save $4.99!
Create your own Debt Management Plan
Save $3.97!
Fun Activities For The Family
Save $4.99!
Benefits of Garlic
Save $2.99
Minimalism and the Minimalist Lifestyle: How to Live More With Less
Save $5.97
Stressed Out Moms' Devotions to Go
Save $3.50!
Stay-at-Home Moms' Devotions to Go
Save $3.50!
Discouraged Moms' Devotions to Go
Save $6.95!
Busy Moms' Devotions to Go
Save $3.50!
Work-from-Home Moms' Devotions to Go
Save $6.95!
Basic Soap Making: All the Skills and Tools You Need to Get Started (How To Basics)
Save $22.99!
Container Gardening
Save $4.99!
Home Decluttering and Organization – Volume 3: Kitchens
Save $0.99!
Gourmet Kitchen Garden: 10 Must Have Herbs and How To Grow Them In Your Kitchen
Save $4.99!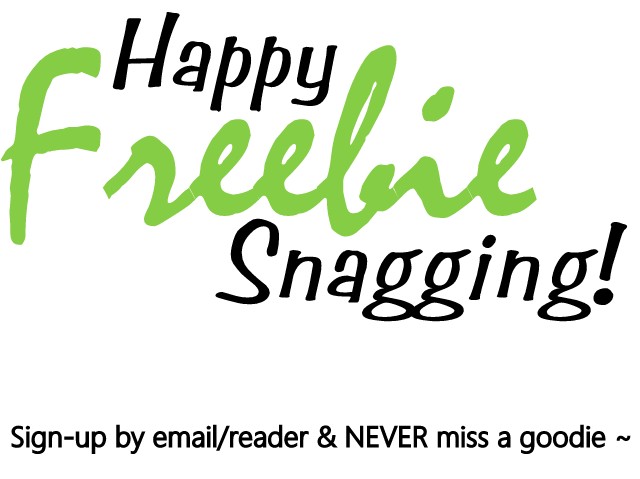 Subscribe to FreeHomeschoolDeals.com by Email   
Subscribe in a reader
The following two tabs change content below.
We are here to help families afford the homeschool life by providing the BEST homeschool freebies, deals, resources we can find & encouragement as we walk this journey together!
Latest posts by Free Homeschool Deals (see all)