Happy Monday, friends! I hope you had a blessed Easter and that your week has gotten off to a great start. We've got some great freebies and deals for you today!
Make sure you don't miss out on the amazing freebies you get when you register for one of the Great Homeschool Conventions – Berenstain Bears Say Their Prayers ebook, Drive Thru History 13 Episodes, and the Free Focus on the Family Recording of Bonhoeffer: The Cost of Freedom.
Here are 20 new homeschool freebies, deals, and resources from Free Homeschool Deals for 4/17/17!
THE BEAUTIFUL HOUSEHOLD MANAGEMENT BINDER KIT – FREE ($12.99 Value!)
What can make managing your home more beautiful? Why, The Beautiful Household Management Binder Kit, of course! This set of 17 printables includes everything you need to create your own household management binder.
Amazing Free Homeschool Deals Sponsors!
Please visit these amazing sponsors of FHD! Their support helps make the work of FHD possible. 
Educents.com – Educents is the first and only marketplace for educational products. Daily flash deals, and storefronts offer homeschool curriculum and education discounts of up to 90%! Plus, tons of freebies are added daily! As an FHD reader you can use the exclusive coupon code of FHDeals10 to take an additional 10% off all of your Educents.com purchases!
Use coupon code WHCE to take 25% OFF History Coloring Books from sponsor Dover Publications!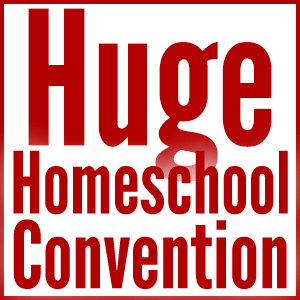 Don't miss
Great Homeschool Conventions
2017 events! At this homeschool event of the year, you'll find outstanding speakers, hundreds of workshops on today's top parenting and homeschooling topics, and the largest homeschool curriculum exhibit halls in the USA. Visit
GHC here
.
Now onto the good stuff like tons of homeschool freebies below!
HOMESCHOOL FREEBIES:
Free Berenstain Bears Say Their Prayers ebook by Mike Berenstain
FREE SPRING SUDOKU PUZZLES (Instant Download)
Freebie – Drive Thru History – Streaming of all 12 episodes of Ancient History, plus the first episode of The Gospels!
More HOMESCHOOL Freebies!
Free Timeline Forms (13 Pages)
Free Sermon Notes Printable for Kids
FREE Lego Spelling Test Printables and Blank Worksheets
FREE Multiplication Wall Cards (2 versions)
FREE Farm Themed Cutting and Preschool Practice Worksheets
Free Checklist: How to Start a Book Club for Kids
Free Focus on the Family Recording of Bonhoeffer: The Cost of Freedom
Click here for more homeschool freebies!
ENCOURAGING ARTICLES:
DIY Walk-In-Closet to Home Office Makeover
Don't miss these featured articles!
HOMESCHOOL DEALS!
Crayola School Supply Pack Only $14.75! (47% Off!)
Write & Wipe Pockets w/ Markers Only $12.19!
Draw the USA Book Only $12.12! (Reg. $20!)
Here are all Homeschool Deals!
HOMESCHOOL FAMILY DEALS!
Crayola 48 Count Sidewalk Chalk Only $3.99! (30% Off!)
Singer 24 Spool Polyester Thread Only $1.77! (54% Off!)
SanDisk 32GB SDHC Memory Card Only $9.99! (28% Off!)
Tinkertoy 65 Piece Value Set Only $14.49! (Reg. $25!)
Click here for more deals for the homeschooling family!
The following two tabs change content below.
Gigi is a homeschool Mom to her three daughters and a content editor for Free Homeschool Deals.