Download and enjoy multiple free printable creative writing prompts for Thanksgiving to use for when your students get bad writer's block.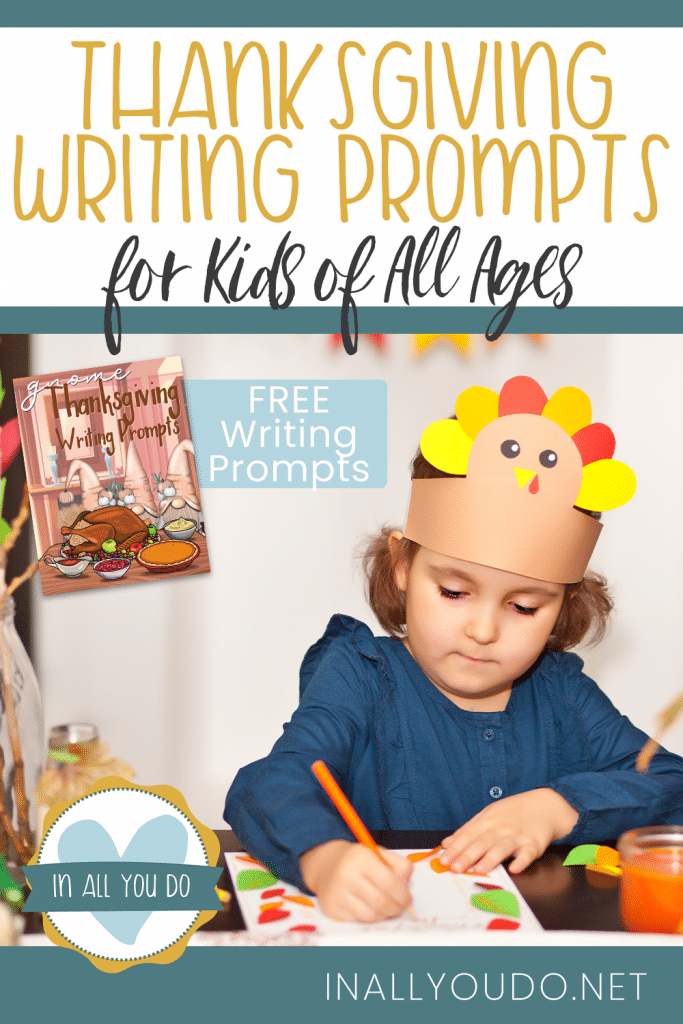 These wonderful Thanksgiving creative writing prompts are great for kids of all ages. If your kids are still too little to spell all their words right now, you can write on their behalf and still ask them the questions.
These free writing prompts are a great way to get your kids to start thinking more creatively. It gives them something to write about if they need more writing practice but are out of ideas.
There are multiple ways to use the worksheets. You can complete one or two worksheets per week. You can also use the story starters as daily writing prompts.
Writing prompts that children will be using from these free printable worksheets include: why fall is their favorite season, what their favorite food is on Thanksgiving, what being thankful means to them, and more; as well as finishing story prompt ideas.
Thanksgiving is a wonderful time of the year. It really gets you thinking about all the many things that God has blessed us with that we have to be thankful for. Stay in the habit of thanksgiving and practicing gratitude, not only during this holiday but all year round.
Looking for more great free writing prompts? Check these out!
The following two tabs change content below.
Latest posts by Isa Fernandez (see all)