Check out these super fun and free to print word scramble games that can make learning fun for kids in school this year.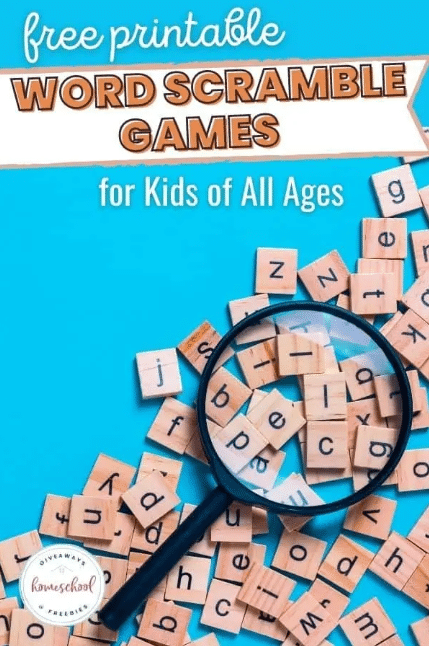 Enjoy using this fun and free to print word scramble activity pack that's great for your kids to be able to use for having fun while studying at the same time whether it's at home or in a classroom full of students in a school somewhere.
Easily figure out exactly how to download and print out this fun and free to print different themed word scramble activity pack and add it to your current spelling lesson plans in school this year. This is a great way to make learning fun and entertaining for your kids to keep them better engaged in what they're learning instead of growing bored with school too quick.
This is a totally fun and completely free to print learning activity to be able to give to your kids of multiple different ages and grade levels for when they complain of being bored or while they're taking a break from doing homework to keep them busy, entertained, and occupied for a while.
These free to print word scramble pages will help your kids build stronger vocabulary skills, as well as problem solving abilities. If they're up for the challenge you can also use a timer if it's not too stressful to see how quicky they can complete the challenges.
Check out these links below for more free printable word scrambles.
The following two tabs change content below.
Latest posts by Isa Fernandez (see all)