Enjoy these awesome free printable winter themed counting mats for kids to use.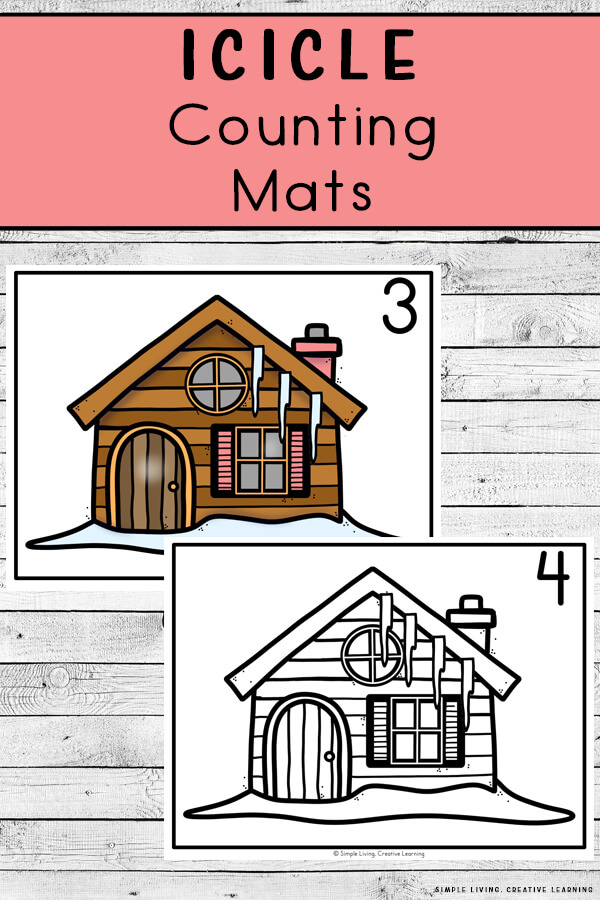 Easy for your toddlers and preschoolers through pre-k students to enjoy, these free printable winter counting mats are great.
This free hands on activity for kids focuses on counting their numbers one through twenty.
There are options left for you to print the colored versions of the worksheets or the pages in black and white instead.
If you print out the counting mat pages in black and white then you can leave it up to your student to color the pages in with their favorite colored crayons.
Kids love coloring pages. If you give them their counting mats to color then learning will feel the same as play time to them.
Children will love coloring these fun icicle counting mats. At the end of coloring and counting the mats, older students can practice addition and subtraction with numbers on the bonus sheets given.
There are even bonus blank sheets left at the end of the free printable pack which leaves students room to draw or add up to bigger numbers.
Laminate the counting mats after printing them out, if it's possible to do so, and then you can keep reusing the counting mats for a long time.
Check out the links below for more great free printable counting mats for kids.
CLICK HERE for hundreds of free homeschool printables
Be sure to follow the Free Homeschool Printables and Worksheets board on Pinterest.
The following two tabs change content below.
Latest posts by Isa Fernandez (see all)