Check out this awesome fun and free printable writing template for your kids to use this Valentine's Day to write what they love about their friends and family members. This is a nice writing prompt idea to give to your students and tell them to write something to give to someone else.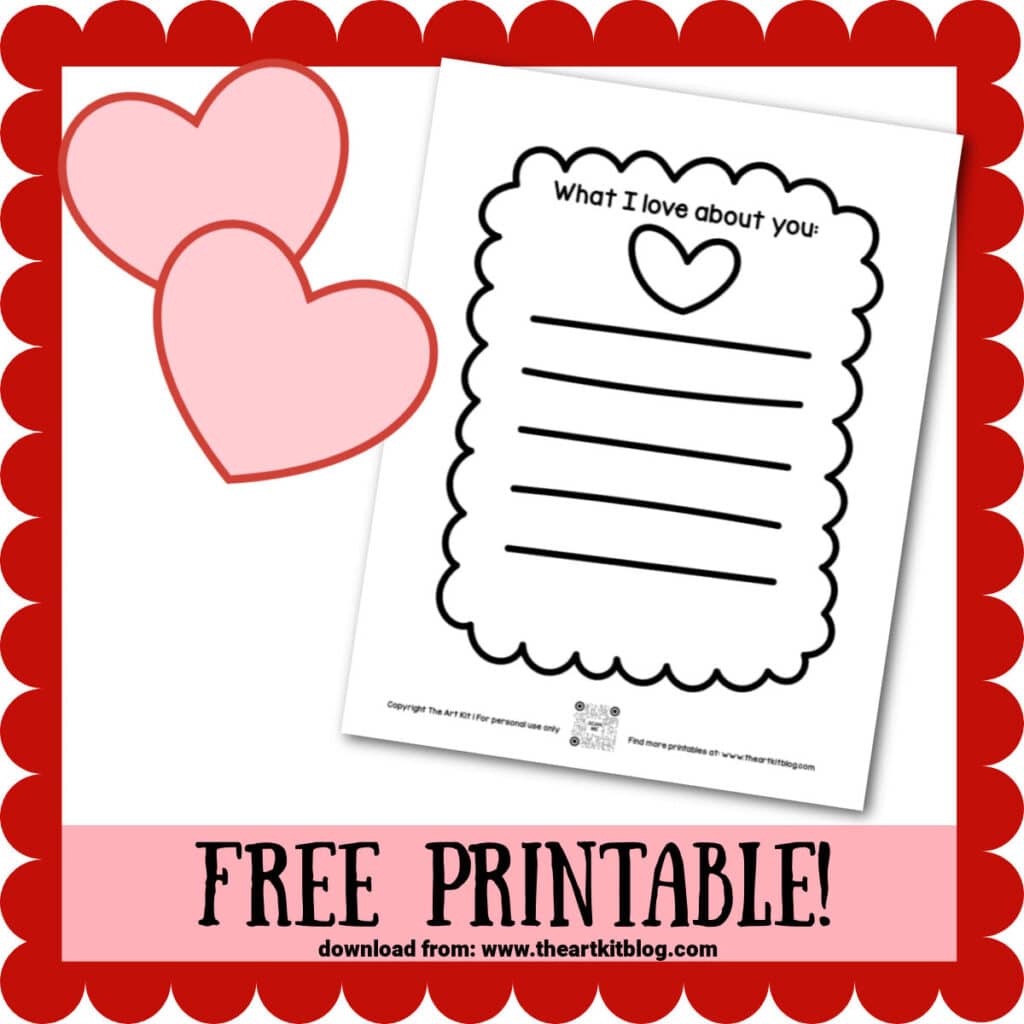 This Valentine's Day instead of buying expensive Valentine's Day cards to give out to friends in parties and class, why not take advantage of this simple and cute free printable writing template idea.
Tell your students to write to someone special, it can be someone in their family, a best friend, or neighbor, and then give that someone special the very nice handwritten letter to read about all of the reasons why you love them.
Generally speaking, people often prefer handwritten cards over expensive store bought cards because they mean more. Get creative and spend some time thinking and writing about all the things you love about your favorite person.
After writing the letter and you find the person you want to give it to, you can watch their face light up as they read all of the nice things you had to say about them, and you get to have the satisfaction of making someone's day much brighter.
Check out these links below for more free printable worksheets.
The following two tabs change content below.
Latest posts by Isa Fernandez (see all)