Check out these awesome free printable activities and craft ideas that are perfect for Valentine's Day coming up next month. Save these ideas for fun activities to do at home during Valentines, or you can print them out to use in a classroom or co-op setting.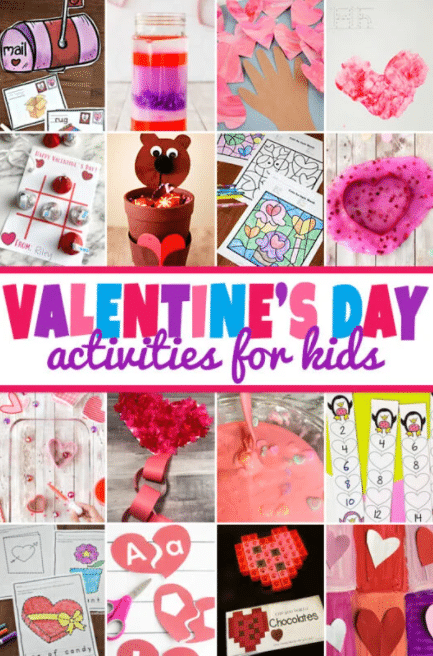 There are tons of great free printable activity ideas to add to a fun Valentine's themed party. These activities and crafts can be enjoyed by preschoolers all the way through fifth grade that way you can easily include multiple groups of children or all of the siblings together and no one has to feel left out.
Enjoy plenty of different reading, writing, and math Valentine's related worksheets for your students of multiple ages to be able to easily do.
Take a break from the obvious school work pages and let your students enjoy the Valentine's Day themed printable activity games. A lot of these games like puzzles and matching games will help challenge your kids to sharpen their problem solving skills and exercise using their brain. This way it feels like they're just playing a game but they're still getting educational use out of it too.
There are also fun science experiments included with a Valentine's Day twist, fun for your kids to be able to enjoy.
Check out these links below for more free printable activity worksheets.
The following two tabs change content below.
Latest posts by Isa Fernandez (see all)