Have fun with this free to print Uranus planet themed coloring page that you can add to current science study lesson plans for your students.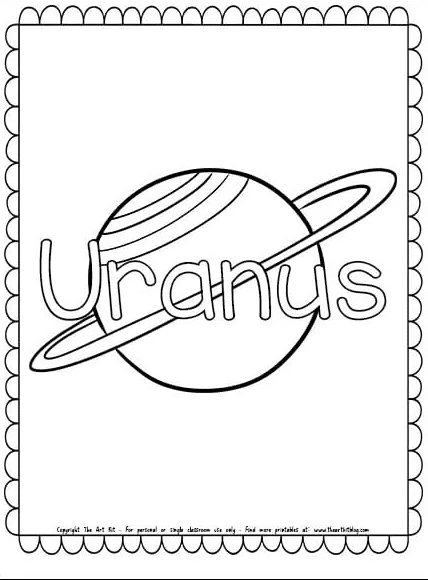 Coloring pages make learning much more fun and engaging for students no matter their age or grade level whether they're learning from being at home, or if they're in a large classroom full of students who are all learning at the same time.
Easily figure out how to download and print out your new Uranus themed coloring page and be able to add it to any current science study lesson plans for studying the planets in space. You can use this coloring page however you see fit, whenever and at any time that works best for you.
Coloring pages are perfect for kids of all ages to be able to use for multiple purposes. Coloring pages help young students with hand coordination and color recognition abilities.
You can use fun colors and be creative or you can try to find realistic colors to shade in the planet the way it's supposed to really look, completely up to you how you want to use and take advantage of this fun and free to print Uranus themed coloring page.
Check out these links below for more free to print coloring pages.
The following two tabs change content below.
Latest posts by Isa Fernandez (see all)