Have fun with this free printable pack of toucan bird coloring pages for your students to be able to enjoy doing from their own home or in a classroom full of kids who are learning together.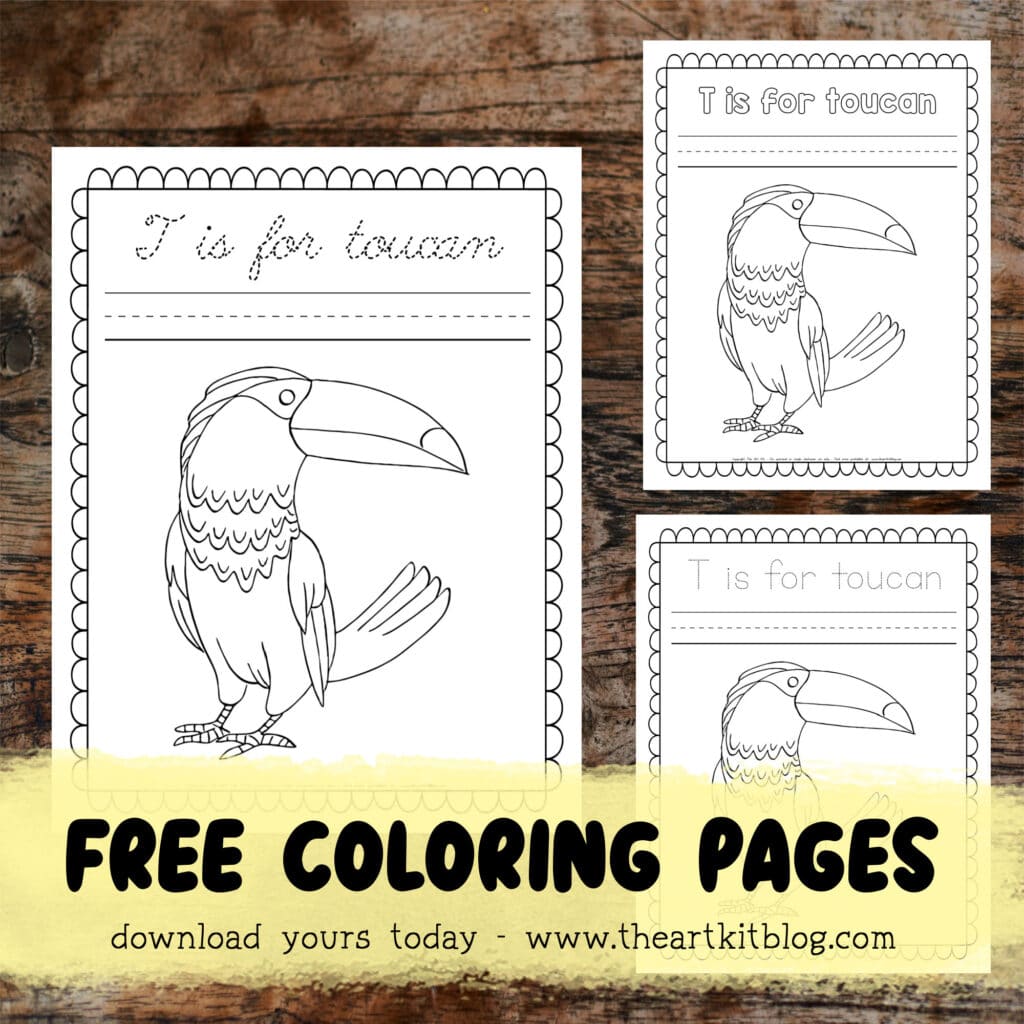 This fun and free printable toucan bird coloring page set includes space for your children to practice building their handwriting skills as well with print, bubble font, and cursive options available to pick and choose from to print.
You can easily choose to download and print this free pack of toucan bird coloring pages to use for fun, or to add to a bird unit study that you're currently planning on doing with your students.
This is an easy, low preparation, mess free coloring activity that's available for you to print to keep your students of multiple grades busy and occupied while having fun and learning all at the same time.
Kids of all ages will enjoy being able to pick out their favorite colored crayons, markers, colored pencils, and whatever else that they have available to use to color and decorate this fun and free printable toucan bird coloring page set.
Your kids will look forward to learning new things when you keep it fun and entertaining for them. They are more likely to remember what they learn when they are engaged in a fun easy hands on learning activity such as educational coloring pages.
Check out these links below for more free printable coloring pages.
The following two tabs change content below.
Latest posts by Isa Fernandez (see all)