Have fun learning cool shapes with your kids with this free printable Mayflower boat Thanksgiving craft.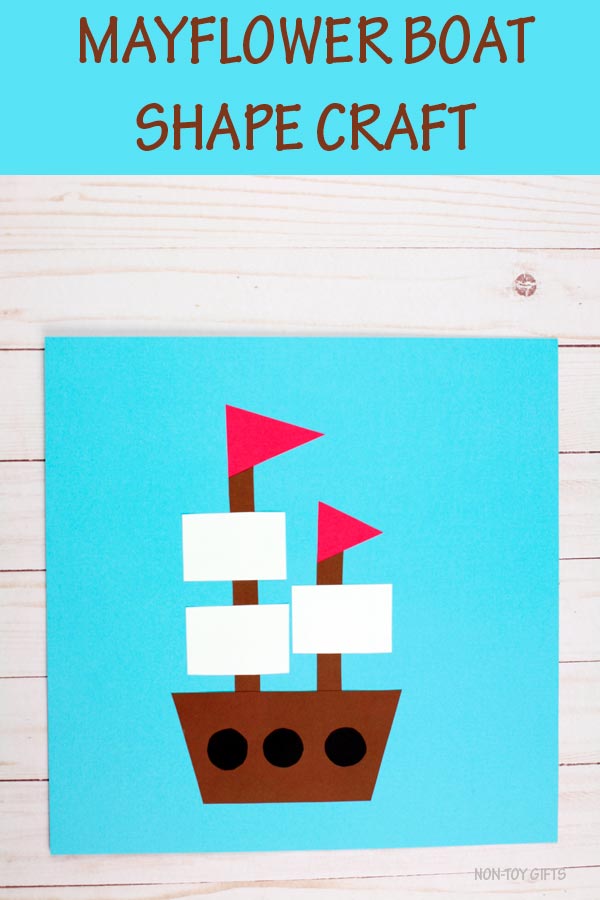 Enjoy this free printable Thanksgiving craft for kids to teach them different kinds of shapes while building the Mayflower boat.
Kids will learn the following shapes: circle, trapezoid, rectangle, and triangle with these awesome free printables.
This is an easy craft that comes with step by step illustrated instructions and low preparation work. Simply check out the link to download and print your own free copy of the Mayflower boat Thanksgiving shape craft to enjoy today.
Explain to your children the story behind the Mayflower boat and its significant role that it plays as part of Thanksgiving history. Teaching your kids about the Mayflower boat will really stick with them as they are putting together the fun shapes on their own Mayflower boat.
This is a wonderful free cut and paste printable craft is perfect for kids of many ages to enjoy. They even offer two different templates to choose from for your convenience. They have a classroom template to print out as well as a template to use for at home.
All that you will need to use for this easy craft is scissors, glue, the Mayflower shape craft template, and cardstock paper in colors: red, blue, white, black, and brown.
If you are looking for more great free printable cut and paste activities then check out these links below.
CLICK HERE for hundreds of free homeschool printables
Be sure to follow the Free Homeschool Printables and Worksheets board on Pinterest!
The following two tabs change content below.
Latest posts by Isa Fernandez (see all)